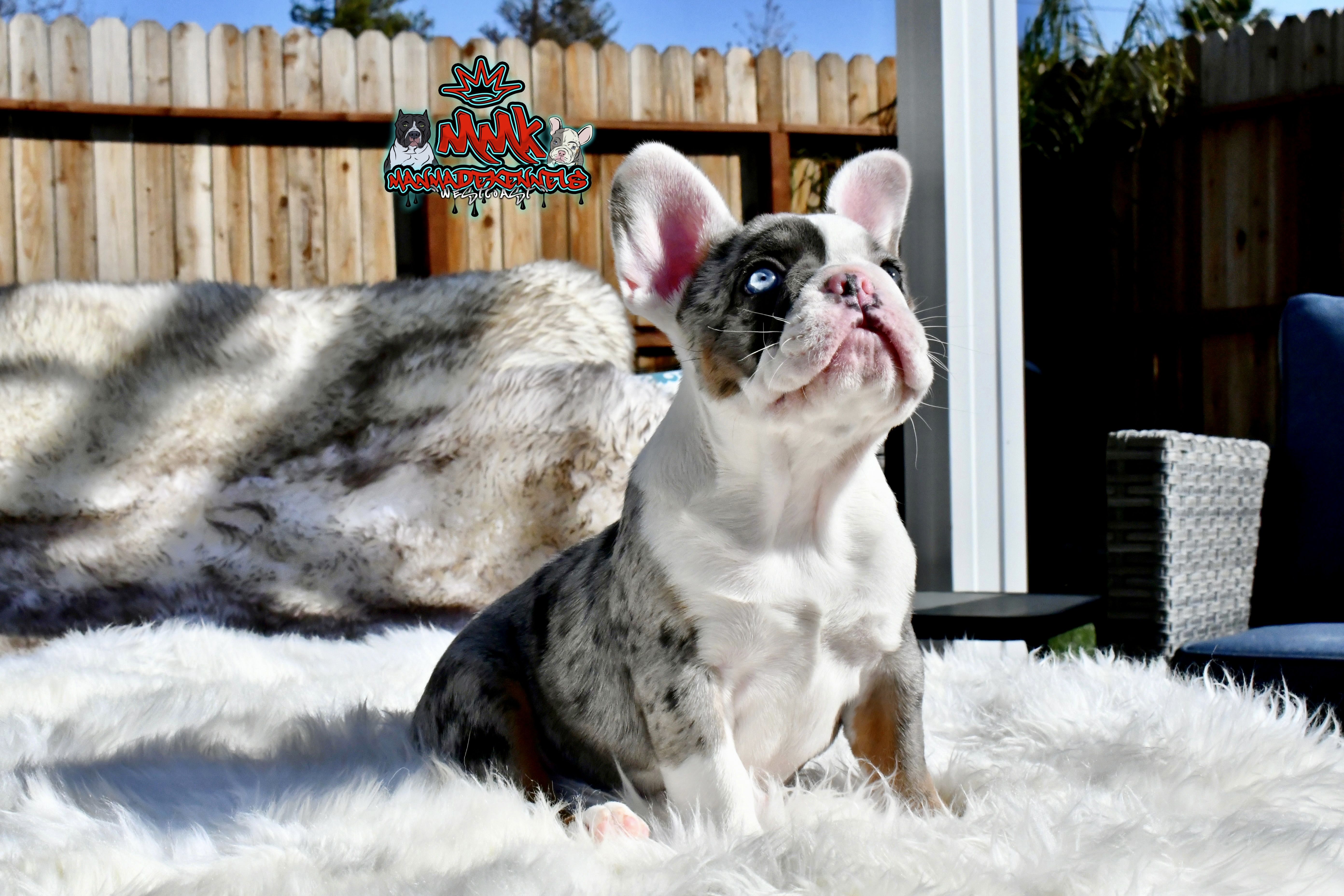 BAY AREA, Northern California – Manmade Kennels West Coast reveals, for the first time, their head-turning million-dollar Frenchie, Gracie aka 'The Mother of Fluffies.' Gracie is the first of her kind, with a gene panel that will produce the rarest Frenchie puppies on earth!
What comes to mind when you think of a cute and fluffy dog? A Pomeranian, a Bichon frise, or a Chow (definitely loads of cute and fluffy in there)?. But what if we told you that the fluffiest pup of them all is none other than Gracie, the million-dollar French bulldog from Manmade Kennels.
"She always gets adoring looks and compliments wherever she goes," says Ray Rivera, Gracie's owner from Manmade Kennels West Coast. "A lot of people wanted to know what plans we have for Gracie, which is why we have decided to give the world a glimpse of what's coming!"
Gracie is, without a doubt, a showstopper. She is a designer Frenchie with a new shade that Ray describes as Isabella + Fluffy. Gracie's bloodline will produce the rarest Frenchie puppies with a clear health panel."
Gracie's bloodline has sold over $1 million worth of puppies in 2021. There is no other French bulldog in the United States that has Gracie's pedigree and breeding lined up. The Mother of Fluffies will literally produce some of the best rare Frenchie colors ever seen!
"We are constantly getting crazy offers for the Mother of Fluffies," Says Manmade Kennels' Ray. "People from all over keep calling and offering to pay $100k or more for Gracie. But of course we decline".
Ray and the Manmade Kennels West Coast team have every reason to say no to the plethora of offers. Gracie is a prized designer French bully whose new color panel is worth at least $200,000 a puppy. Frenchies from Manmade Kennels with a brindle, black, or fawn color can fetch between $2000 to $5,000 for a pup. Other available colors include:
– Chocolate
– Lilac
– Isabella
– New Shade
– Husky pink/Fluffy
– Husky Pink & Fluffy
– Husky Pink-Fluffy & Isabella
That is the base price. Any Frenchie from Manmade Kennels West Coast bearing the genes platinum, merle, tan point go for an extra $2000 to $5000. And if you are a Frenchie lover interested in Manmade Kennels West Coast Isabella or Fluffy gene, add $5000 to the base price.
But it is hard to put a price tag on a cutie like Gracie. Her sweet and warm personality not only invites attention but melts the heart of every soul she meets. Moreover, Gracie's bloodline has a 100% clear health panel, which is what any would-be Frenchie parent likes to hear.
Gracie may weigh no more than 20 pounds, but the weight of her presence occupies any room she enters.
"She is going to produce the best French bulldog puppies the world has ever seen," says a confident Ray River Jr. "We have outlined Gracie's breedings from 2022 to 2024. Frenchie lovers can start making their bookings from $20,000".
For more information about the upcoming rare French bulldog breedings, visit Ray's official website www.manmadekennels.com or contact Ray directly on (408) 417-5263.
Media Contact
Company Name: Manmade Kennels West Coast
Contact Person: Ray Rivera
Email: Send Email
Phone: (408) 417-5263
Country: United States
Website: https://www.manmadekennels.com/