Marissa Walker, DDS, the top Menlo Park Dentist for clients in the city and surrounding areas has launched its new website, which will be their go-to destination for all of their dental care needs.
Having grown up in South Australia, Dr. Marissa Walker trained in the country and had the opportunity to work with internationally reputed names like Dr. Rory Hume and Dr. Paul Abbott. Her academic research as well as years of experience in the field have won her many accolades. After moving to California in 2008, she worked as an Associate Dentist in Palo Alto and a clinical instructor at Foothill College.
In 2014, she was picked by Dr. Richard Jensen to carry on the practice. That was the first step for the top Dentist in Menlo Park, which has consistently raised its game since its inception. Dr. Marissa Walker's strong ethics and belief in education are at the forefront of the services provided by Marissa Walker, DDS. Their dental practice doesn't believe in one size fits all dentistry, and aims to offer patients valuable information so that they can make the best decisions.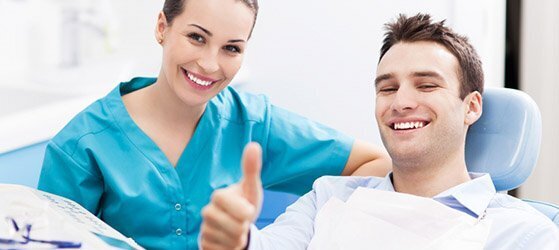 It's also interesting to note that the professional team working with the best Menlo Park Dentist has over 50 years of experience between them. They bring that experience and expertise to the table every single time ensuring that their patients get nothing but the best. In fact, Marissa Walker, DDS has always kept its patients first and caters to their comfort as well while offering them the best in dental care.
On a patient's first visit, they can benefit from a comprehensive consultation and examination from Dr. Walker. Marissa Walker, DDS is also a one-stop destination for all dental care needs. From general to restorative dentistry, pediatric dentistry to sedation dentistry, the experienced team of professionals can handle any task for patients. It is also the No. 1 Cosmetic Dentist in Palo Alto and Menlo Park offering access to a wide range of solutions including teeth whitening, porcelain veneers and crowns, dental implants, and more.
Marissa Walker, DDS is accepting new patients at the moment, and it has a seamless and simple process for clients to get started. The renowned dental service of the area strives to serve all patients as quickly and professionally as possible. Those interested can visit its new website https://marisawalkerdentist.com/ and take the first step towards their dental goals.
About Marissa Walker, DDS
Run by highly regarded dentist Marissa Walker since 2014, the dental practice has become the number one service for patients in Menlo Park and surrounding areas.
###
Media Contact
Marisa Walker, DDS
Address: 150 Middlefield Road, Suite 101, Menlo Park, CA 94025
Phone: 650-328-2072
URL: https://marisawalkerdentist.com/
Newsroom: news.38digitalmarket.com
Release ID: 205341