MS based Lux Dumpster Rentals is pleased to share that their dumpster rentals and associated services are available for all customers throughlout Eastern Mississippi including Columbus, West Point, Caledonia, Hamilton, and Starkville. Dumpsters are available in a variety of options, and they are designed to meet the requirements of virtually any project. Customers are encouraged to visit Lux Dumpster Rentals online at https://www.luxdumpsters.com/ to browse their selection and place an order at their convenience.
While cleaning out a house or other kind or property may not be a glamorous job, Lux and their customers understand that it needs to be done right in order to ensure that it is completed on time and leftover junk or trash is disposed of in a responsible manner. For instance, some might assume that an attic cleanout will be done once they finish removing all unwanted items from the attic. However, the junk still needs to be deposited somewhere else, or the homeowner might have to resign themselves to having it clutter up their yard or other areas of the house.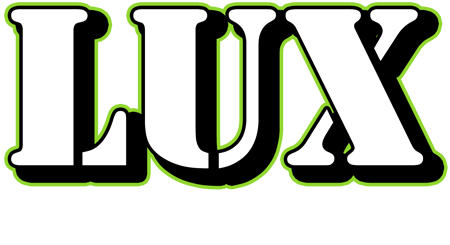 The answer is simple, fortunately. Dumpster rentals are easy to schedule, thanks largely in part to Lux's website as well as their friendly customer service team. All a customer needs to do is visit their website and use the built-in calendar to indicate when they want their dumpster delivered. Once the necessary details, such as the location and the specific dumpster they prefer, have been added, Lux Dumpster Rentals will dispatch a driver on the desired date. Customers are assured that they need not be concerned about the dumpster not being able to fit or any damage being caused during delivery. Lux's drivers are trained professionals who have a wealth of experience maneuvering into position with utmost respect for both people and property in the immediate vicinity. The same is true during pickup; the company says their drivers will always leave the dumpsters in an area that minimizes the risk of damage even once the dumpster is full.
Lux Dumpster Rentals adds that their team places a heavy emphasis on customer service. In addition to the website, the company can be reached via phone, giving customers the option to contact a knowledgeable representative to discuss any concerns they may have. Lux says customers tend to get in touch if they are not sure a dumpster will fit on their property or if they live outside the company's regular service area and wish to know if any special accommodations can be made. In most circumstances, Lux says the former is not an issue since customers tend to overestimate the size of the dumpster being delivered — they are designed to fit on most roads and pathways large enough for a vehicle to pass through. On the latter note, Lux assures their community that their team can indeed deliver a dumpster outside their service area (though a small fee may apply, depending on how far away the site is).
"Very professional and polite," says customer Jackie M. in their Facebook review. They explain that the company, "Returned my call immediately and gave me a good price on a large dumpster! Would definitely recommend them and will definitely be using them again!" Other customers praise the company's affordable pricing, professional conduct and friendly service, marking Lux as a company worth engaging with every time a dumpster rental is required.
Lux Dumpster Rentals is also accustomed to working with commercial customers who need dumpsters delivered and replaced on a tight schedule. Construction sites, for instance, can be heavily impacted by the slightest delays, and not having a place to dump debris can bring operations to a halt. Lux can help ensure that never happens, and customers can depend on the company to be on time, every time.
Dumpster rentals can be made at any time via the company website. Should customers wish to follow up on any further inquiries, they are welcome to reach out to Logan Lux of Lux Dumpster Rentals. The company can be reached via their social media platforms as well.
###
For more information about Lux Dumpster Rentals, contact the company here:
Lux Dumpster Rentals
Logan Lux
662-364-0228
[email protected]
8177 Hwy 12 E
Steens, MS 39766