LOTO Lift is pleased to share that they have been awarded "Missouri's Best" Boat Lift Company in 2022 by Missouri Magazine. LOTO Lift's Lake of the Ozarks boat lifts surpass customer expectations with each passing year. Like every other boater in the Ozarks, the LOTO Lift staff love boating and want to make it better for others. This passion is what inspires them to solve the most common problems that boaters face. The boat lifts featured here are made to reduce the inconvenience of putting the boat in and taking it out of the water with every use, putting it on the trailer, checking the hull, and hauling the boat home or to a storage unit.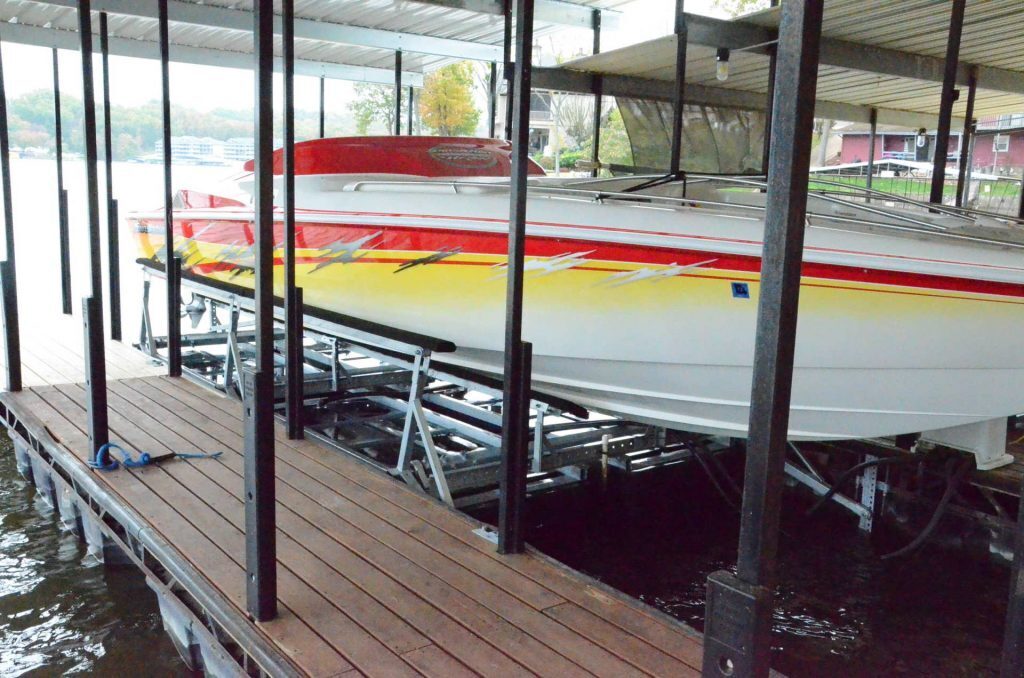 LOTO Lift's boat lifts for Missouri Lakes are backed by an award-winning design, impeccable engineering, and flawless construction. This is not the first time that LOTO Lift has won these kinds of awards. Serving boaters for many years, they have garnered rave reviews from industry experts for their designs and products. Their LT Model is one such design that has proven time and again that it is the toughest heavy-duty pneumatic boat lift currently available in this market space today. Boats such as Tritoons, Pontoons, and most other large boats will benefit from LT boat lifts.
This premier brand always makes the best use of current technology and constantly upgrades its designs based on the latest trends in the industry. For instance, the Firstmate Remote Controls installed in the boat lifts make it easy for boaters to raise and lower their boats with just a press of a button. The sturdy LT boat lifts for Missouri Lakes are side mount models which are perfect for heavy boats on rough waters. They are engineered and designed exclusively for floating docks.
The website offers detailed information about various types of boat lifts available locally as well as for other lakes including Table Rock Lake, Truman Lake, and other popular boating lakes in Missouri. They also use custom roto-molded tanks exclusively manufactured for boat lift applications. This means that the steel parts of the boat lift are kept out of water thereby saving a lot of money for boaters. LOTO Lift offers new and used boat lifts for Missouri Lakes and docks based on their customers' needs. Clients can also take advantage of the service and repair for Lake of the Ozarks boat lifts.
To learn more visit lotolift.com
About LOTO Lift Boat Lifts
LOTO Lift Boat Lifts are the manufacturers of premier boat lifts and offer the best product at the Lake of the Ozarks. They offer low-maintenance boat lifts that are built and serviced locally and are available for boats as well as jet skis. The current model's features are LT models for rough water slips, shallow models for low water slips, FM models for shared boat slips, and single & double PWC models.
###
Contact
LOTO Lift Boat Lifts
Address: 4971 Old Route 5 Camdenton, MO 65020
Phone: 573-873-6058
Website: https://lotolift.com/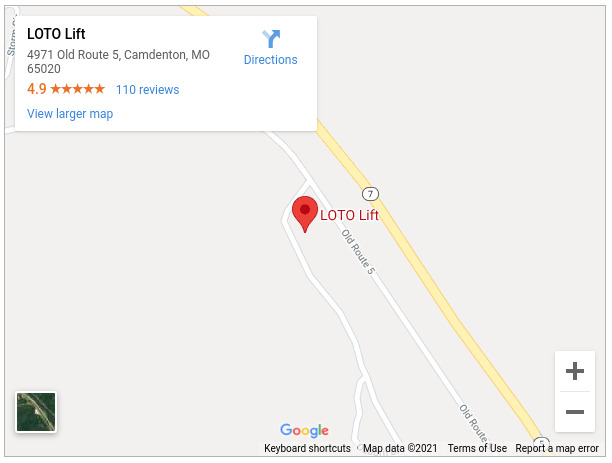 Source: 38 Digital Market News
Release ID: 49110
Original Source of the original story >> LOTO Lift Awarded "Missouri's Best" Boat Lift Company 2022 by Missouri Magazine
There is no offer to sell, no solicitation of an offer to buy, and no recommendation of any security or any other product or service in this article. Moreover, nothing contained in this PR should be construed as a recommendation to buy, sell, or hold any investment or security, or to engage in any investment strategy or transaction. It is your responsibility to determine whether any investment, investment strategy, security, or related transaction is appropriate for you based on your investment objectives, financial circumstances, and risk tolerance. Consult your business advisor, attorney, or tax advisor regarding your specific business, legal, or tax situation.