It can be hard to escape an invasion of mice and rats based upon the location of your residence. Sacramento is home to this particular pest and they're not always easy to eliminate and keep out. A local Sacramento pest company is now offering rodent control solutions. Pest Control Champs can determine where they are coming inside at, and also provide useful information on preventing them.
"Rodents are tough pests to deal with. Mice and rats can cause serious damage to a structure and they can squeeze through very small openings," the manager said. "In addition to chewing on your structure, rats and mice can also chew on wires, cables, furnishings, and just about anything in your home. They use your home's insulation and whatever materials they find in your possession, to create a nest and settle down. Next thing you know, there's a serious rodent population to deal with."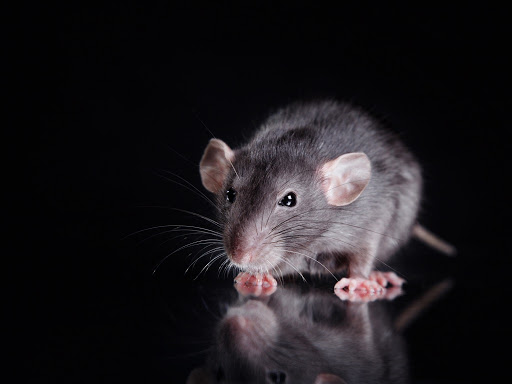 The manager advised homeowners obtain regular inspections to prevent serious issues with rodents and even other pests. While regular, scheduled treatment plans are not ideal for everyone, for those that frequently encounter a pest issue they're often well worth it.
When it comes to dealing with rats and mice, the company advises that property owners first eliminate their food source. They recommend cleaning up crumbs on the counter and floor regularly, and storing any food on the counters in air-tight containers. Mice will chew through plastic wrap or Ziploc bags if there's food inside.
"Sometimes poison is necessary to eliminate the problem," the manager said. "This helps to target all the mice or rats that are hiding because the mouse ingests the poison and spreads it to the others when it returns to the nest. We can provide a free estimate to help you determine the best approach for your individual rodent issue."
It's not typically difficult to determine if you have a rat or mouse problem. Common signs include their feces, holes or marks that look like they have gnawed on, clawing, scurrying or chewing noises, urine odor and even evidence of nests.
The manager at Pest Control Champs said there have been many cases that they have treated a client's property and discovered a nest inside of something, for example, a humidifier that was stored away in a closet. Rodents just might surprise you in terms of where they build their nests.
"Our team has been helping Sacramento properties keep a rodent-free property since the early 2000s. We provide 24/7 emergency services so you can take action right away and not have to wait a week or two to be scheduled. The longer you wait to address a rodent problem the worse it will get. They breed quickly and their feces can contain bacteria that can make a person ill, so it's best to call a professional immediately," the manager said.
To schedule rodent control services with Pest Control Champs in Sacramento, residents can contact them by phone or visit their website to learn more about their services. In addition to rodents they can also help with bed bugs, ants, spiders, roaches, wasps and more.
###
For more information about Pest Control Champs, contact the company here:
Pest Control Champs
(916) 823-9684
Sacramento, CA 95841