John D. Hickman is an American Actor and Producer. John is originally from Tuscaloosa, Alabama. He is rising to success in the film industry and starred in some of the hottest films, popular TV-movies and TV-Series! John is known for his role in 'The Vanished', 'By Best Friends Christmas', 'Becky' and recurring on the hit series Vampire Diaries as the role of Mr. Fell! John Hickman has also worked with some notable directors including Peter Facinelli and Jon Keeye. John has also starred in films with other legendary Hollywood actors, including Al Pacino, Samuel L. Jackson, James Franco, Tyrese Gibson, and John Malkovich! Learn more about John Hickman's most recent confirmed news!
SUCCESSFULLY RISING IN FILM INDUSTRY: DID YOU SEE JOHN HICKMAN IN "FORTESS" WITH BRUCE WILLS?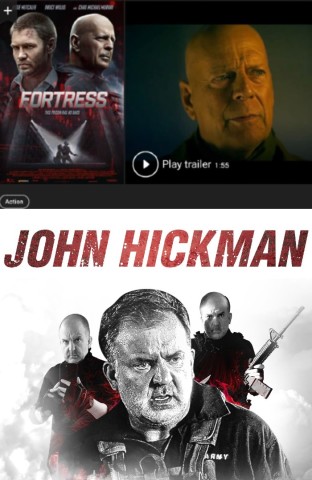 John Hickman has recently starred in a rated R action-packed 1 hour and 39 minute movie called "Fortress"! The film, directed by James Cullen Bressack, has already won 4 awards! John starred in the film as the character of, "Drake', opposite legendary actors Bruce Wills, Jesse Metcalfe, and Chad Michael Murray! The feature film was released in early 2022 and is available on major platforms to watch!
Previous & Upcoming Projects Confirmed!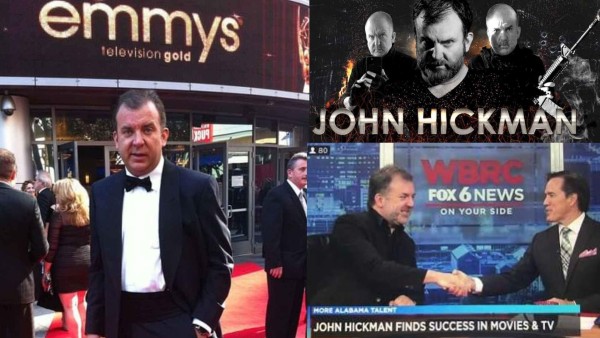 In a recent interview, John Hickman confirmed that 2021 had been a busy year for him, which included shooting 6 different films! Three of those films starred Actor Bruce Wills! In 2022, many films are being released on all major platforms or soon to be! According to IMDB, John Hickman has also completed a TV MOVIE titled "Old Flames Never Die." John Hickman and partner Jessica Gray's just wrapped up filming the movie 'The Fearway' and soon to start on another prequel called 'Dead Heist'. Make sure you follow actor John Hickman on his official sites below to keep up with the latest.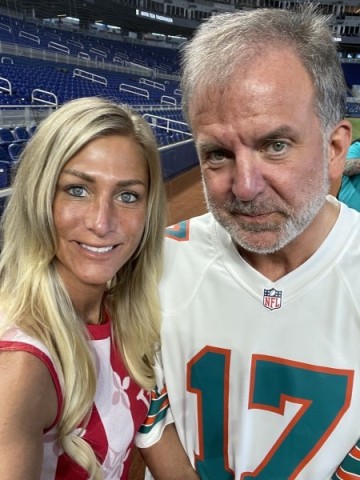 JOHN HICKMAN ON THE SAG COMMITTEE & FOUNDERS PROGRAM AT THE UNIVERSITY OF ALABAMA ETHICS!
Aside from acting, John Hickman is also involved with the respected & reputable SAG Committee. He recently finished a term at SAG Award Nomination committee, giving valuable recommendations and reviews on movies!
John is also involved with the founder program at the University of Alabama Athletics, awarding scholarships each year to student athletes!
Latest: John Hickman will be donating a package on Charity Buzz so a guest & winner can attend a football game with him in his Founders Suite! John is also being inducted to the 2022 Class of the Bryant Society in September.
FOLLOW ACTOR JOHN HICKMAN ON HIS OFFICIAL SOCIAL MEDIA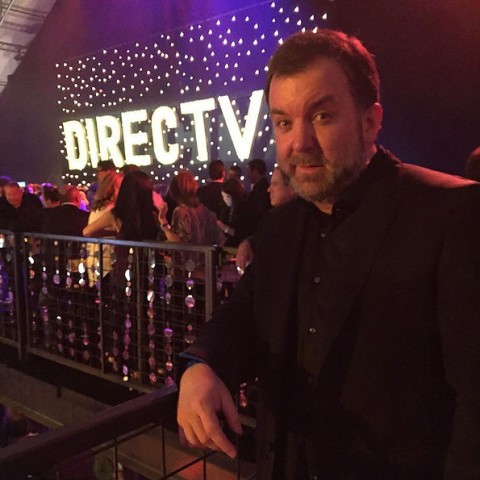 Official Website: https://www.johndhickman.com
IMDB: https://www.imdb.com/name/nm6545385/
INSTAGRAM: https://www.instagram.com/johnhickman/
TWITTER: https://twitter.com/johndhickman?lang=en
Media Contact
Company Name: John Hickman Talent
Contact Person: Media Relations
Email: Send Email
Country: United States
Website: https://www.johndhickman.com