Recent release "My Friend Lucas" from Covenant Books author Jamie O'Rourke is a timely children's book that sets itself up against bullying through its emphasis on friendship, love, and valor.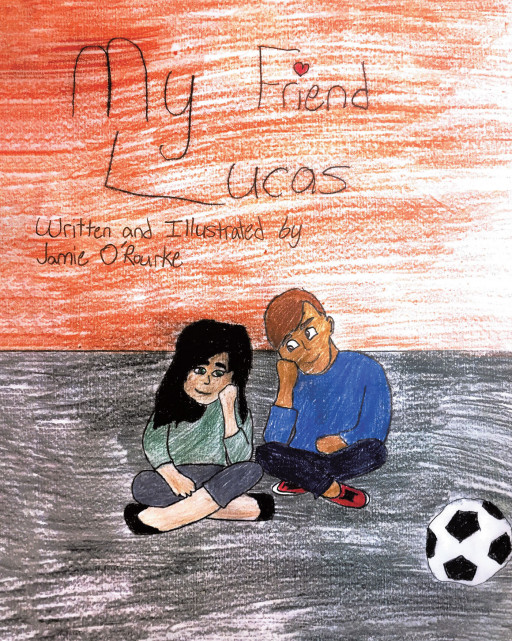 NEW YORK – June 11, 2021 – (Newswire.com)

Jamie O'Rourke, a YouTuber with a passion for writing, has completed her new book, "My Friend Lucas":  a wondrous story of friendship that develops into love set against the backdrop of bullying.
Jamie writes, "My Friend Lucas is a story told from the first-person point of view. Annalise recounts her previous encounters with her friend Lucas and how they grew closer over time. Lucas is disabled, so she protects him from the bullies he grew up with. Eventually, they graduate and begin a life together and grow old as a couple. This story is a great book to read to children or for them to read to teach them about the powers of friendship and push them to be against bullying."
Published by Covenant Books of Murrells Inlet, South Carolina, Jamie O'Rourke's new book bravely challenges stereotypical attitudes that tend to contribute toward bullying as an unfortunate social culture.
Combining simple drawings with straightforward storytelling, this book combats the chronic issue of bullying and puts compassion forward as a much better, much more socially acceptable alternative to relating with one another's differences.
Readers can purchase "My Friend Lucas" at bookstores everywhere, or online at the Apple iTunes Store, Amazon, or Barnes & Noble.
Covenant books is an international Christian owned and operated publishing house based in Murrells Inlet, South Carolina. Covenant Books specializes in all genres of work which appeal to the Christian market. For additional information or media inquiries, contact Covenant Books at 843-507-8373.
Press Release Service
by
Newswire.com
Original Source:

Jamie O'Rourke's New Book, 'My Friend Lucas', Speaks a Highly Relevant Message About How Compassion for One Another Offers an Effective Safeguard Against Bullying