The tradition of world-class Polo championship has returned, and the International Polo Tour is thrilled to announce a new sponsor, Hotels at Sea®. The return of the tournament would feature Twilight Polo on Saturday nights and Polo Brunch on Sunday this summer
Middleburg, Virginia – International Polo Tour has today announced Hotels at Sea® as presenting sponsor as the Polo Championship returns. Alongside Hotels at Sea®, the venues of the tournament will feature some of the best cruises offers from Expedia Cruises, AmaWaterways Luxury River Cruising & Celebrity Cruises Modern Luxury Ocean Cruising at each polo match.
The Polo Championship comes up this summer and would take place at two Polo venues. The first venue is at The Plains, Virginia, for the Twilight Polo every Saturday evening from June 5 through September 11. On Sundays, there would be a tailgating grass brunch polo in Middleburg, the second venue of the Polo.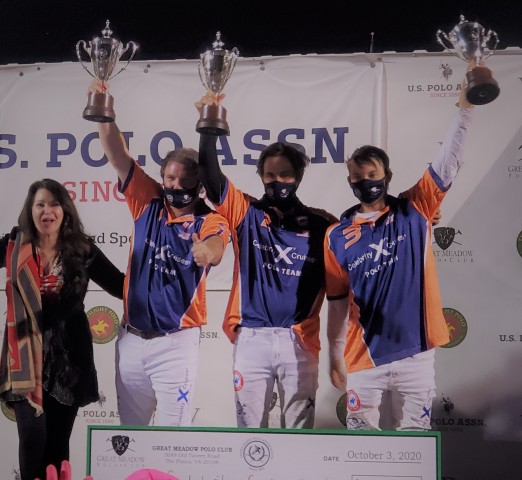 IPT USA Captain, Tareq Salahi had this to say, "Hotels at Sea® Cruises is proud to be the presenting sponsor and honored to be defending our USPA National Titles. This year, we represent our cruise line industry partners such as Expedia Cruises, AmaWaterways, and especially our long-time travel partner friends at the Royal Caribbean group, Celebrity Cruises. We look forward to seeing everyone at Twilight polo and offering the best Suite offers on our cruise ships worldwide only available at Twilight Polo."
Team Captain Tareq Salahi happens to be a former "National Man of the Year for the Leukemia & Lymphoma Society," raising at the time a record-breaking amount of funds for the LLS. The IPT USA Polo Team seeks to promote luxury brands with a focus on luxury cruise ships.
From June through October, the International Polo Tour and Hotels at Sea® program and corporate partners worldwide would feature products on Sundays by Veuve Clicquot, Celebration Vineyards & Oasis Winery premier beverages. The proceeds from the sale of these items will be used to support "We Will Survive Cancer," a not-for-profit local that campaigns to raise awareness and help people fight cancer.
For more information about the IPT USA Polo Team schedule, how to sponsor the Polo events, or booking a cruise with Hotels at Sea® Cruises and their global polo tour schedule, please visit www.InternationalPoloTour.com.
About International Polo Tour®
International Polo Tour® advocate and sanction the love of the game and its social public tourism events for the luxury market and the luxury travel and cruise line industry. Part of the IPT mission is to generate millions in revenue for its luxury sponsoring partners and opening the game to a broader audience in the luxury & tourism markets. They bring international cultures together in a celebration of both their common bonds and their diversity.
About Hotels at Sea® Cruises
Hotels at Sea® Cruises provides the best suite rates on cruise ships, worldwide consulting services to cruise lines, full-time polo team generating millions in revenue for the cruise lines globally, marketing, cruise line special events, government relations support, security/threat analysis consulting, lobbying/legislative support on Capitol Hill in Washington DC, DMCs & entertainment support and is a global cruise line charter company.
More information to book a suite visit: www.HotelsatSea.com
About We Will Survive Cancer
We Will Survive Cancer is a 501(c) 3 charity whose purpose is to assist families affected by cancer whose needs are unmet by others. WWSC raises money to serve as a conduit to organizations and individuals to help cancer patients address the diverse needs of managing a family. These needs include childcare, family counseling, managing household finances, arranging transportation to visit the patient, and providing general assistance to the families of cancer patients.
Media Contact
Company Name: IPT Polo Operations
Contact Person: Colleen Kastan
Email: Send Email
Phone: 786-719-7555
Country: United States
Website: http://www.internationalpolotour.com/