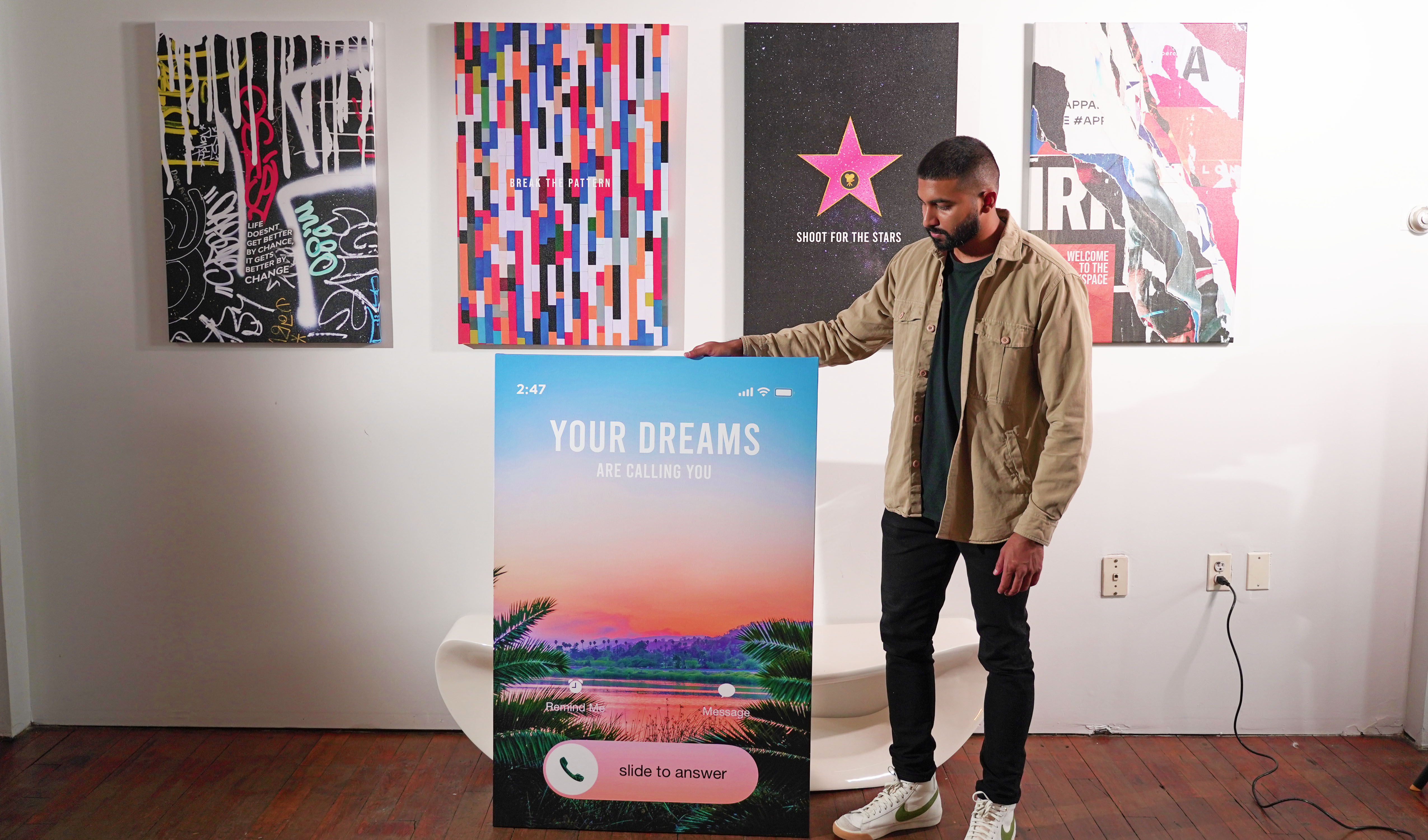 Artworks created by INSPXRE have been described as the perfect physical representations of positive and motivational affirmations that help young entrepreneurs stay inspired and driven. The online art gallery supplies artworks created to motivate people in any setting, giving them a clear sense of purpose.
The brand's exclusive collection is curated specifically for Millenials and Gen-Zers in pursuit of their goals and passions – offering meaningful images and motivational texts to push them towards success.
INSPXRE was founded as a passion project by Jon Madray during the quarantine. Describing himself as a huge believer in words of affirmation and the power of manifestation, Jon adds that he keeps similar reminders around him to help stay focused.
"I truly believe that if you constantly remind yourself of your purpose, it will keep you on the right track. From my phone's background to the vision board on my wall, I always kept these reminders around me because it kept me going."
The young founder says his mission with INSPXRE was to create a socially conscious platform for motivating others and making a direct impact on the lives of people in underserved and less privileged communities.
"I wanted to create something that would motivate others, but also had a greater cause. With every canvas sold, you'll get to choose the charity the proceeds go back to."
INSPXRE insists that its goal is to help people become the best version of themselves, while inspiring them to give back to communities in need.
Charities that benefit from the brand include the Anxiety & Depression Association of America, Food for the Poor, and the Make a Wish Foundation.
Media Contact
Company Name: INSPXRE
Contact Person: Jon Madray
Email: Send Email
Country: United States
Website: www.inspxre.com