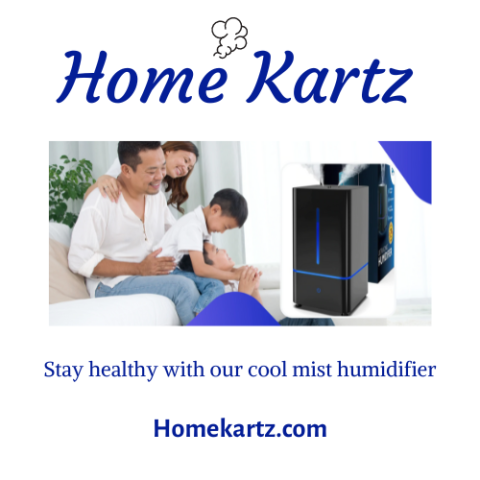 E-commerce store Home Kartz establishes itself as the most reliable online store for all quality home improvement supplies in the United States. Home Kartz offers a wide range of high-quality home improvement products such as humidifiers, air purifiers, and oil diffusers. Furthermore, Home Kartz provides free shipping to customers in the United States, and orders will arrive anywhere in the country in three days or less.
Home Kartz, predicated on making Americans' lives easier by providing them with the latest and greatest home improvement products, currently leads the pack as one of the best online stores for all home improvement products. Its mission is to provide an unparalleled shopping experience with modern, cutting-edge technology products by delivering exceptional customer service and great merchandise at affordable prices.
A humidifier is most frequently used in the winter when the drier air can lead to several respiratory issues. A humidifier makes the air moister, which can help to relieve various conditions such as dry skin, nosebleeds, and congestion. Home Kartz's has stocked its inventory with high-quality humidifiers as the winter season approaches. The Filterless Cool Mist Humidifier exclusive to Home Kartz is now available.
The ultrasonic humidifier has a 4 liter (1 gallon) tank and can operate in rooms up to 300 square feet for up to 40 hours. The humidifier is filterless, and included is an essential oil tray that circulates fragrant oils into the cool mist, creating a pure and fresh scent. It is ETL certified for safety and dependability.
Video link: https://youtu.be/nfl4TznI0VY
The humidifier can help relieve congestion and make breathing easier for families with respiratory issues. Furthermore, the humidifier can aid in the prevention of nosebleeds, dry skin, and other problems. The humidifier helps with breathing, sleeping, and even appearance.
A firm that cares more about its customers' experiences with its products, Home Kartz offers customers a two-year guarantee, pledging to replace a client's humidifier with an essential oil diffuser if anything goes wrong.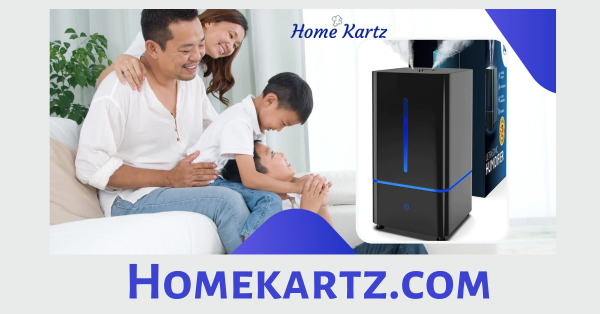 Visit https://homekartz.com for more information.
Media Contact
Company Name: Home Kartz
Contact Person: Alok
Email: Send Email
Address:79 Tarawood Rd, NE
City: Calgary – T3J 5B2
State: Alberta
Country: Canada
Website: https://homekartz.com/