US – One gaming directory that helps players find private servers for their favorite games is Gtop100. The website ranks servers for various games and provides information on each server to help players decide on which one to join. WoW private servers are particularly popular, and the site has a list of the best ones available. It has servers for different versions of WoW, such as Cata (World of Warcraft Cataclysm) and MoP (World of Warcraft Mists of Pandaria), as well as servers for different types of gameplay, such as PVP (Player vs. Player) or transmog. To list or browse WoW private servers online, visit https://gtop100.com/topsites/World-of-Warcraft
To find a WoW private server, players can go to the Gtop100 website and use the search feature. They can then filter the results to the specific in-game customization types or search for specific private servers that run particular versions of WoW. Players can also browse personal servers by location so that they can find one that's close to them.
Gtop100 not only helps players find private servers but also provides a way for private server owners to get their servers ranked and listed among the top-ranked World of Warcraft private servers in the world. To do this, private server owners can submit their server information which will then be rated and added to the list if it meets the criteria. Players get to vote on servers they've played on, and the one with the most votes will rise to the top of the list. Moreover, server owners can set up voting reward systems to incentivize players to vote for their servers.
Gtop100 offers free listings for game servers and sites to help players find the best servers for their favorite games. Paid advertising is also available to enable server owners to attract even more attention to their servers. For an even more significant boost, server owners can become premium members and get their servers featured prominently on the website.
What makes Gtop100 the best WoW private server directory is the fact that it has an active support team that helps private server owners with any issues they might have. They also benefit from the high traffic that the website gets, as it helps them attract new players to their servers. With the most advanced anti-cheat system in place, players and server owners can be sure that the voting process is fair.
Gtop100 is a great resource for players looking for private servers and private server owners who want to get their servers ranked. The website is constantly updated with new servers, so there's always something new to try. Players can always report any issues with a server so that the Gtop100 team can investigate and take action if necessary.
Those looking to get their servers ranked on Gtop100, can do it directly on their website or contact Gtop100 at 46730454084. For more information regarding services offered, visit their website.
Media Contact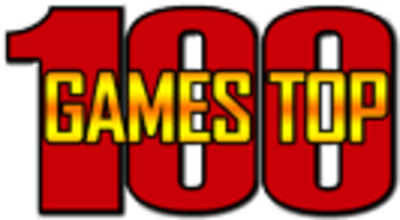 Company Name
Gtop100
Contact Name
Roger Nilsson
Phone
46730454084
Country
United States
Website
https://gtop100.com/
COMTEX_412393253/2759/2022-08-16T10:50:02