In celebration of Juneteenth, the D.C. Divas partners with DC Tours and Transportation and popular children's book author Markette Sheppard to donate 100+ sets of ABC flash cards and matching posters featuring diverse children and images to support literacy and help bridge the summer learning gap in Washington, D.C. communities of color.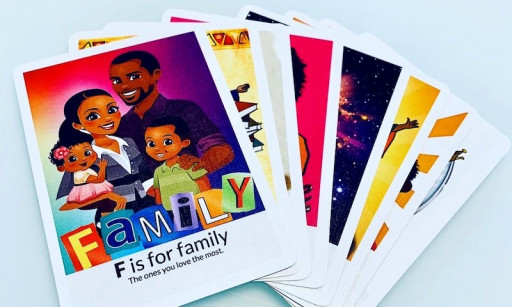 WASHINGTON – June 10, 2021 – (Newswire.com)

In celebration of Juneteenth 2021, D.C. Divas Football, a not-for-profit women's football organization, teamed up with DC Tours and Transportation and, bestselling children's book author and literacy advocate Markette Sheppard, founder of The Glow Brands, to donate 100+ sets of multicultural ABC flash cards and matching posters to D.C.'s oldest historically Black parochial school, St. Augustine Catholic School, which was founded by African-American Catholics and formerly enslaved persons in 1858.
The donations are an extension of the D.C. Divas Literacy Program, a weekly virtual storytime session featuring a different member of the organization reading his or her favorite children's book online in an effort to encourage reading and the exploration of books in Washington-area youth. The program aims to combat the educational gap that children in our nation's capital are experiencing as a result of a challenging year of pandemic shutdowns, virtual learning and environmental stressors.
"During a year of unprecedented challenges in schools and in society, the D.C. Divas made a conscious decision to focus on bringing people together through impactful storytelling when we are not making an impact on the field. We wanted to deliver a meaningful community program that was free from cost barriers and easy to access for all. Most importantly, we wanted to give back—that's what Divas do," said Rich Daniel, the non-profit's board chair and general manager.
"There is tremendous value in children being able to see themselves in one of the most fundamental lessons of life—learning your ABCs," said Markette Sheppard, creator of the ABC flash cards. "What a special Juneteenth gift this is!" Sheppard also serves on the board of directors at the D.C. Divas and helped to launch the Divas Literacy program.
"As a native Washingtonian, I am thrilled to partner with the D.C. Divas and Markette Sheppard to sponsor a donation to this historic D.C. school. This will help the youngest of St. Augustine's students bridge the summer learning gap in a culturally affirming way, while also building self-esteem," said Norvel "Lucky" Wood, President & CEO of DC Tours and Transportation.
 
The donated ABC flash card sets were distributed on Wednesday morning to children in St. Augustine's preschool, kindergarten and first-grade classes.
***INTERVIEWS AVAILABLE***
CONTACT: 
Lois Cook 
Tel: (301) 573-4260
[email protected]
[email protected]
Related Files
Glow Brands Alphabet in a Flash Media Summary.pdf
Related Images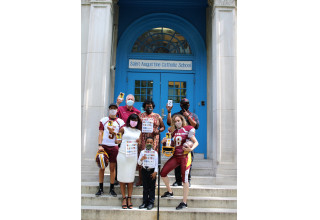 Reps from St. Augustine accepting donated items
St. Augustine's Vice Principal Mrs. Helene Cropper and a student representative accept literacy items from DC Divas, DC Tours and Transportation and Markette Sheppard of Glow Stream TV.
Press Release Service
by
Newswire.com
Original Source:

For Juneteenth, 100+ Sets of 'ABC Flash Cards' Donated to DC Students to Help Bridge the Summer Learning Gap