Seasoned Used Car Industry Leader Ejola Cook Stepping in to Revitalize Florida's Independent Dealer Association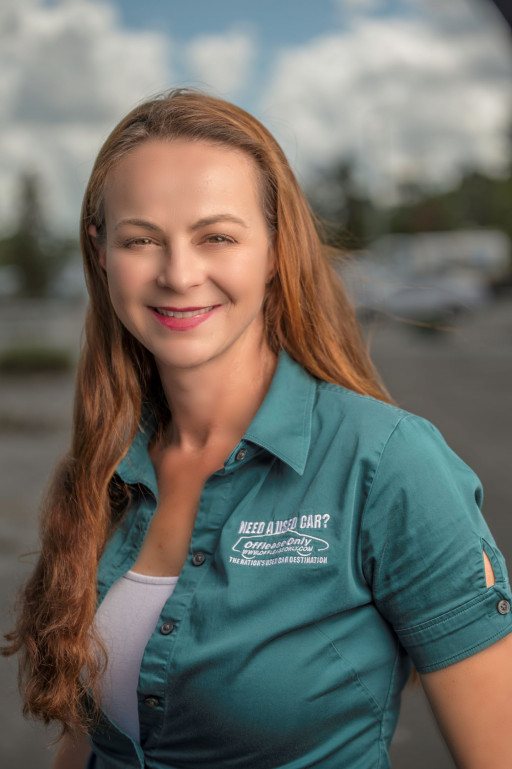 Ejola Cook
Profile Picture
ORLANDO, Fla. – May 25, 2022 – (Newswire.com)

The Florida Independent Automobile Dealers Association (FIADA) Board of Directors has announced the appointment of Ejola Cook as its Executive Director.
Cook, an attorney and former Chief Administration Officer of Off Lease Only, one of the largest independent retailers in the country, as well as a previous member of the FIADA Board of Directors, replaces Lisette Mariner, who resigned the position Jan. 1, 2022.
Jason March, FIADA President, said the board's search committee spent three months searching for and interviewing candidates, and was fully confident in recommending Cook for the position. She earned support from the full board.
"Ejola will be a huge asset to our association. Her previous roles as Vice President and General Counsel for Off Lease Only are going to bring so much value to independent dealers in Florida as we face new challenges," said March. "She has more than 17 years' experience in the independent automotive retail industry. She understands every facet of dealership operations and the role our association plays in assisting dealers with their businesses."
Cook said she realizes the importance of strong leadership for the state's independent dealers, especially during this period of rapid change and challenges facing independent dealers now and in the short term.
"We have seen how quickly dealers' rights as business operators can quickly evaporate in recent years," Cook said, "and we must make sure state and local legislators understand we will protect those rights. We must be sure they understand the value of services we provide."
She added that the association should and must play a key role in adding value to its members and the industry as a whole in Florida.
"We must focus on the basics like increasing membership," Cook said, "but we must also assist in bringing together our members with vendors that can provide vital services such as financing, floorplans, capital, tech, as well as accounting and legal services." 
March said that providing the host of services FIADA members have come to rely on and being a source of timely, accurate information is vital but without members to serve, there is no point.
"We must make sure the rights of the independent dealer are not so easily swept away as they were during the pandemic," March said. "As important as industry education and training are for our members, we're going to intensify our focus on lobbying, legal efforts, and developing close relationships with those who oversee our industry."
Ejola Cook is the founder of E Cook Consulting, a trade association consultancy, and will bring her staff members Ashley Eggers and Elizabeth O'Malley to assist her and FIADA's day-to-day operations.
"Ejola is no stranger to going up against large and powerful entities," March said. "She is an excellent negotiator and has proven throughout her career that she can achieve mutually beneficial compromises."
At the outset, Cook will, at the direction of the board, streamline association operations and get the maximum efficiency from existing and available resources for FIADA members.
Cook said her years working closely with dealers and her time spent on the FIADA Board of Directors gives her a unique perspective on the needs, both short- and long-term, for the independent retailer in Florida.
"There are numerous challenges facing retailers — legal, regulatory, economic — and our job is to ensure a strong and lasting future for our members."
Press Release Service
by
Newswire.com
Original Source:

Florida Independent Auto Dealer Association Has New Leader at the Helm