Dr. Young Suh Kim will receive IAOTP's Lifetime Achievement Award at their gala being held at the Plaza Hotel this December
(PRUnderground) September 29th, 2021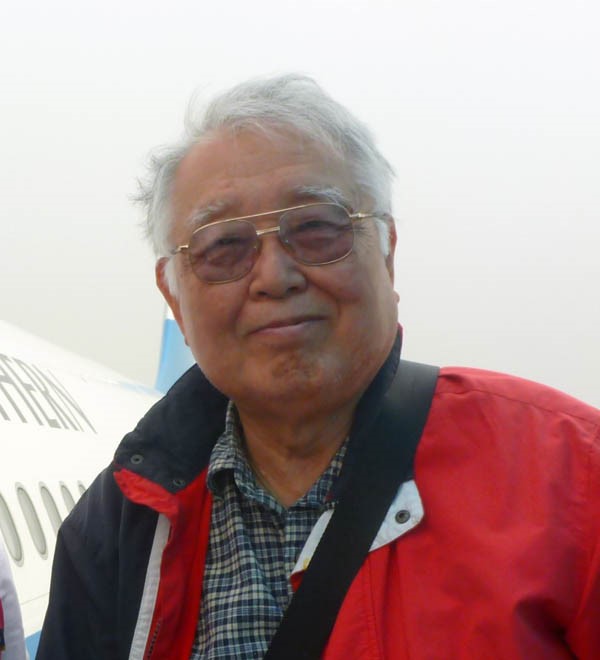 Young Suh Kim, Ph.D., Professor Emeritus, Department of Physics for the University of Maryland, was recently chosen to receive the prestigious Lifetime Achievement Award for 2021 given by the International Association of Top Professionals (IAOTP).
While inclusion with the International Association of Top Professionals is an honor in itself, only a few members are chosen for the prestigious Lifetime Achievement Award. These special honorees are distinguished based on their longevity in their fields, their contributions they have made to society and the impact they have had on their industries. Furthermore, Dr. Kim will receive his recognition from 2020 as Top Professor of the Year, while in attendance of IAOTP's 2021Annual Awards Gala being held at the Plaza Hotel in NYC this December.  www.iaotp.com/award-gala
Dr. Kim is being recognized as a Lifetime Achievement Awardee for dedicating more than 45 years of his career as a Professor of Physics. Since 2007, Dr. Kim has maintained his position as Professor Emeritus for the University of Maryland. He is a dynamic- results driven leader who has demonstrated success not only as a professor but in all his prior positions.
Dr. Kim's impressive repertoire of past roles include Post-Doctoral Fellow at Princeton University, Assistant Professor excelling to Full Professor of Physics at the University of Maryland at College Park. In 1962, Dr. Kim was invited to teach at the University of Maryland by John S. Toll, Chairman of the Department of Physics.
Before embarking on his professional career path, Dr. Kim attended the Carnegie Institute of Technology known these days as Carnegie Mellon University in Pittsburgh, Pennsylvania. There he earned his Bachelor of Science in 1958. Continuing his studies, Dr. Kim entered Princeton University where he achieved his Doctor of Philosophy in Physics in 1961. He remained there as a post-doctoral fellow until 1962.
Throughout his illustrious career, Dr. Kim has been recognized worldwide for his outstanding leadership and commitment to the physics world. He has received many awards, accolades and has been featured in numerous publications and been an active member of his community. This year Dr. Kim graced the front cover of TIP (Top Industry Professionals) Magazine, will be featured in IAOTP's Top 50 Fearless Leaders Publication and was on the famous Reuters Billboard at the Times Square in New York. In previous years, Dr. Kim has been listed as a Top Educator of Physics and continues to earn meritorious awards.
In addition to his successful career, Dr. Kim began in the 1960 's as a contributor and co-author to numerous books and articles of professional journals such as the Physical Review, Physical Review Letters, the Journal of Mathematical Physics, Symmetry, and Quantum Reports. During his research and studies, Dr. Kim authored "Observable Gauge Transformations in the Parton Picture" which was published by the Physical Review Letters in 1989. Dr. Kim is a member of the American Physical Society and has traveled to many different countries to further his education. As a sought-after professor he has attended a variety of professional conferences and meetings over the entirety of his career. Dr. Kim also organized many international conferences in physics.
Looking back, Dr. Kim attributes his success to his unique experiences, his education, mentors he has had the honor of working alongside and his Korean background. When he is not working, Dr. Kim enjoys spending time with his family, traveling the world, listening to music and constructing webpages. For the future, he hopes to encourage students and professionals to pursue careers in Physics and to continue his writings of Albert Einstein.
For more information on Dr. Young Suh Kim please visit:
http://www2.physics.umd.edu/~yskim/
View his Video Biography here: https://youtu.be/vj95VJQk51Y
About IAOTP
The International Association of Top Professionals (IAOTP) is an international boutique networking organization that handpicks the world's finest, most prestigious top professionals from different industries.  These top professionals are given an opportunity to collaborate, share their ideas, be keynote speakers, and to help influence others in their fields. This organization is not a membership that anyone can join.  You have to be asked by the President or be nominated by a distinguished honorary member after a brief interview.
IAOTP's experts have given thousands of top prestigious professionals around the world, the recognition and credibility that they deserve and have helped in building their branding empires.  IAOTP prides itself to be a one of a kind boutique networking organization that hand picks only the best of the best and creates a networking platform that connects and brings these top professionals to one place.
For More information on IAOTP please visit:   www.iaotp.com
The post Dr. Young Suh Kim selected for IAOTP's Lifetime Achievement Award first appeared on PRUnderground.
Original Press Release.