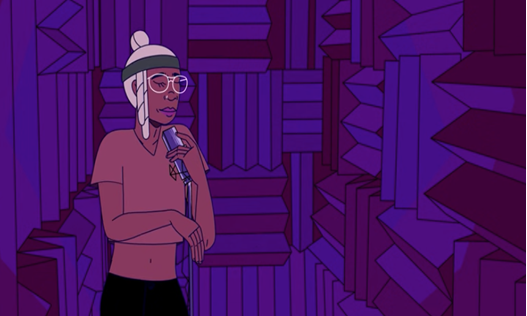 A still from "Don't Bother" (Photo courtesy of Group One Two Nine)
Music video director Arma Benoit just released an animated music video for hot producer Ashilee Ashilee's song "Don't Bother" and the visual stunner has already amassed over 25,000 views on YouTube in a little over a week.
Arma and Ashilee have been working together for a while now. The two met when they were introduced by Ashilee's cousin, who was also Arma's coworker on The Vampire Diaries. They instantly clicked and Arma asked Ashilee to score her short film, Amaia. Arma added, "It was cool because she had never scored a film and it was my first real film as director, so we learned together." From there, a beautiful creative alliance was formed. The project won three festivals, was a finalist at another and was an official selection in many others, which was way more than they had ever imagined for their experimental short. So when it came time for a music video, the choice was simple.
How to actually execute the video was another story.
Although Ashilee is a blue-check music producer who works with some of the industry's biggest names, she is notoriously camera-shy and more comfortable behind-the-scenes. Arma added, "She pretty much told me she never wanted to actually be in a music video." So the director came up with a creative solution: animate her.
The strategy worked. What was bred out of necessity led to an energetic piece of animation featuring Ashilee's animated avatar that feels reminiscent of MTV's Daria. Arma explains, "I tried to show (Ashilee) in her element, writing, mixing, mastering and recording. We also had to include the bear claw slippers she always wears! Then I had to show her goofy side, because if you know her, she can also be a onesie-wearing silly girl. And in the end, we wanted to acknowledge what's going on in the world, because at the time we were making it, it seemed flippant to ignore it." Other characters in the video include Mali Hunter, who runs Stonewood Music and Stonewood Manor, as well as the worldwide Earth Girl movement. Plus, if you look closely enough, you'll see a cameo by Arma (in an owl onesie at that.)
The video was written and directed by Benoit, while Roberts, the multi-hyphenate, wrote, mixed, mastered and performed the song. The rest of the crew was made up of animators Liana Chirita and Nicoleta Miron at Scene 06 Shot 24 Animation Studios in Romania and the promos were created by Anastasia Makin Magic, which made it an all-female production. This wasn't intentional; it just ended up that way.
"I was so fortunate to hook up with Liana (Chirita) and Nicoleta (Miron) at Scene 06 Shot 24 Animation Studios. I learned so much about the process and it was a wonderful way to introduce myself to directing animation."
Watch "Don't Bother" on the Group 129 YouTube page and follow Ashilee and Arma on Instagram to keep up with their latest projects.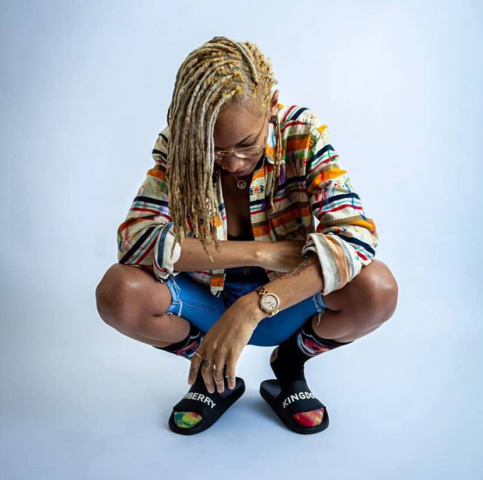 Ashilee Ashilee (photo by Bri.Blake)
Media Contact
Company Name: Group 129
Contact Person: Arma Benoit
Email: Send Email
Phone: 678-793-3437
City: Atlanta
State: Georgia
Country: United States
Website: https://www.group129.com/