Similar to many other industries, the COVID-19 pandemic has led to diminished revenue for the blind and shade industry in 2021, with a large number of construction and home improvement projects slowed down or cancelled altogether. There is however light at the end of a tunnel, according to a Canadian provider.
Canadian Blinds Pro is predicting a prosperous year ahead for the blind and shade industry in 2022 as economies begin recovering and people bring back to life the various construction and home improvement projects they had planned, and supply chain disruptions are better addressed.
Commenting on the prediction, a key stakeholder for the company has stated 'We are extremely optimistic and positive of the potential for an increase in demand in window blinds and shades in 2022. We have continued providing high-quality products including factory direct custom curtains and custom window covering but have certainly noticed the impact the pandemic has had on our revenue and profit margins. This has only motivated us more to find smart solutions and provide our clients, either established or new, with a service that they can rely on, regardless of what is happening externally'.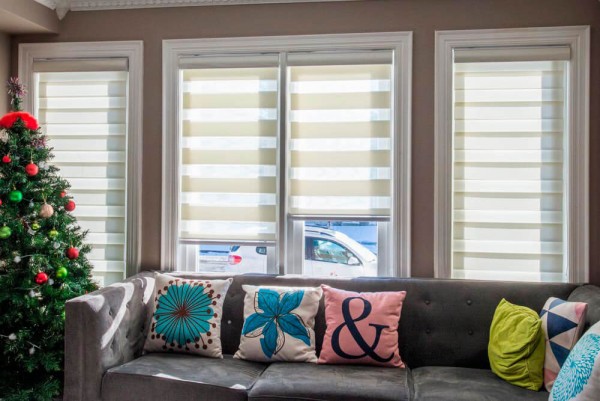 By June 2021, monthly sales of blinds and shades in Canada reached 33.79 million Canadian dollars. This was an increase from previous years but only marginally. Further expanding on the statement, the spokesperson added 'Certainly, our industry has not been impacted as bad as others, for example tourism, however, looking at the data since 2016, it is evident that the annual increase has not been as significant as in previous years. We remain confident that, in the current environment, 2022 will bring new opportunities for growth and development because window blinds and shades are versatile, and contrary to popular belief they are not just home décor but play a critical in role in a number of aspects, including light and temperature control for the room'.
Projections estimate that blind and shade revenue in Canada will amount to approximately 402,2 million U.S. dollars by 2024, pointing towards a trend of increased demand from customers. Canadian Blinds Pro have also pointed out the key role that this will play in revitalizing the economy altogether and the recognition the industry deserves in making this happen.
About Canadian Blinds Pro
Canada-based provider of a wide range of blinds and shades, Canadian Blinds Pro is a company committed to providing products of the highest standard of quality that meet the specific requirements and preferences of every client. Offering a broad portfolio of blinds, shutters, and drapes, the company has constantly put their customers' needs at the very front of everything they do, thus building a proven track record of satisfaction.
Media Contact
Company Name: Canadian Blinds Pros
Contact Person: Media Relations
Email: Send Email
Phone: 647-241-3122
City: Toronto
State: Ontario
Country: Canada
Website: https://blindstoronto.ca/