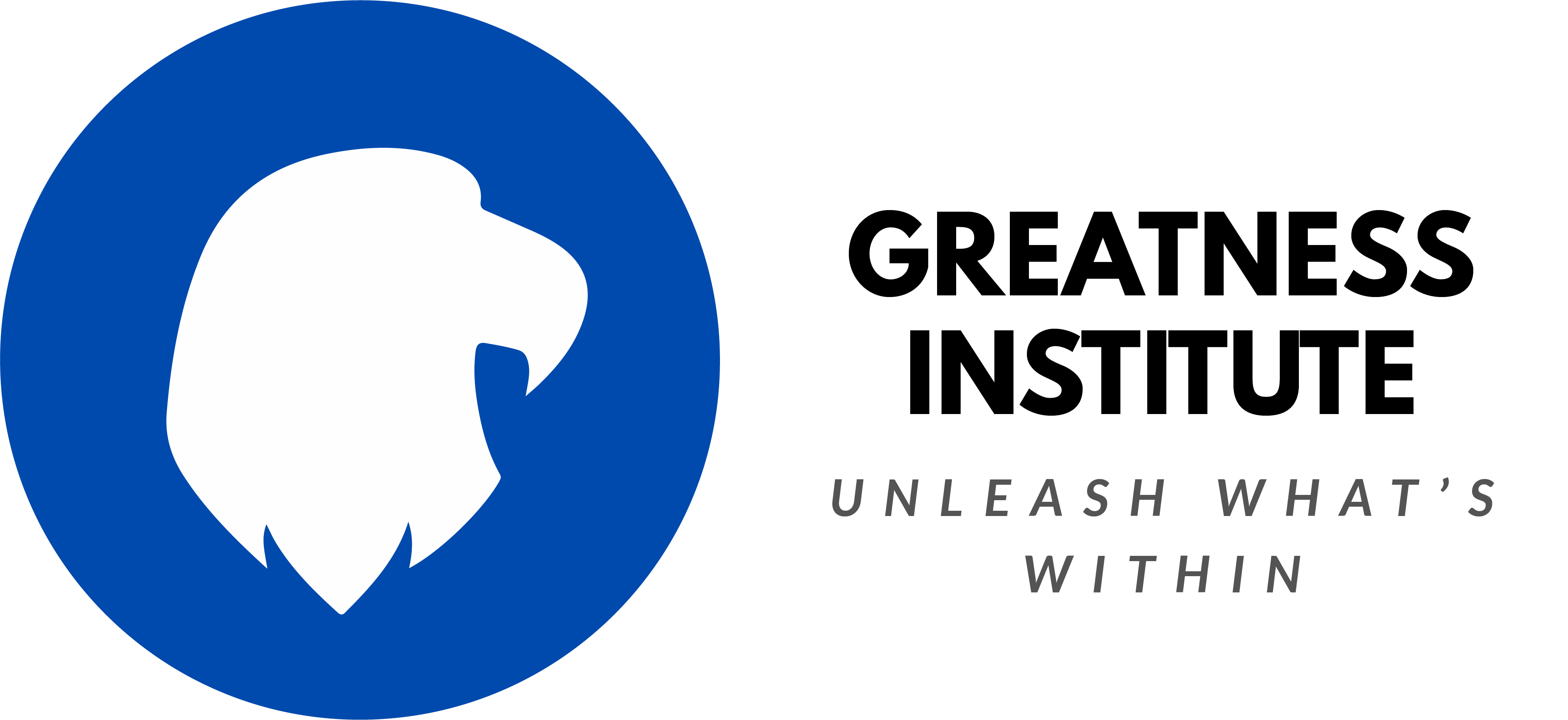 The program helps Christian-based entrepreneurs discover and achieve their highest potential
The Greatness Institute and Founder Christian Santiago are thrilled to announce a new course offering for Christian entrepreneurs seeking higher levels of success in their personal and professional lives from a faith-based perspective.
The program, Kingdom High Performance Blueprint, is one of many and offers high-performance coaching, culture, and habits through leadership mentorship from Santiago himself. Participants will learn the six 'Habits of High Performance' and how to master them for self-improvement.
"My Greatness Institute audience is full of high-performing CEOs and entrepreneurs who feel burnt out or have lost their edge," Santiago explained. "These professionals want clarity on how they can operate at the highest level — the level they once were used to — without sacrificing their faith in the process. The new program is tailored to those individuals because I know what it feels like to be in their shoes. My obsession for aiding their transformation is brimming."
The Greatness Institute differentiates itself from its competitors because it is specifically geared towards people of faith. Santiago himself is a high performance coaching and culture specialist, and he uses less conventional methods because they bring results.
In the short period The Greatness Institute services have been available, the company has achieved massive success. Santiago is Greenville, South Carolina's number one high-performance coach and a sought-after motivational speaker. He has written three books and is a ghostwriter for $600M+ firms. Additionally, Santiago currently coaches clients whose net worths amass over $360M in asset management.
As the world of entrepreneurship and business ownership continues to evolve into the 2020s, Santiago and The Greatness Institute are at the forefront of faith-based communications, coaching, and leadership development.
Those interested in learning more about becoming High Performers through The Kingdom High Performance Coaching Blueprint may visit www.christianpsantiago.com and follow Santiago at https://www.instagram.com/christianpsantiago/
About Christian Santiago
Christian Santiago, Founder of The Greatness Institute and 3-time author, is Greenville, SC's #1 high-performance Christian entrepreneur coaching and culture specialist for C-level executives and 9-figure companies. Santiago is a ghostwriter for executives of $600M+ firms, producer of 4 blockbuster e-courses, and currently coaches clients whose net worths amass over $369.4M in asset management. Santiago believes that no one is ever stuck or powerless to change their situation; to become the best leader you can be, please visit https://www.christianpsantiago.com/links
Media Contact
Company Name: The Greatness Institute
Contact Person: Christian Santiago
Email: Send Email
Phone: (864) 729-2470
City: Greenville
State: South Carolina
Country: United States
Website: www.christianpsantiago.com