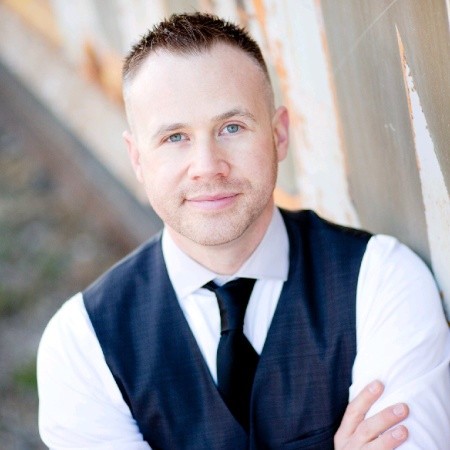 CEO of Cyberbacker, Craig Goodliffe, plans to create 15,000 jobs for Cyberbacker by 2025 through franchising
CEO and Founder of Cyberbacker, Craig Goodliffe, aims to create 15,000 jobs through Cyberbacker by 2025. Since it's beginning in 2018, Goodliffe has brought more than 2,000 jobs to Cyberbacker.
"Through franchising we plan to have 184 franchises by the end of 2024. Right now we have 2,063 cyberbackers. We plan on the average number of Cyberbackers per franchise to be about 100. Most of our growth happened in 2020 when we had our first year of profit share. By 2025 we plan to profit share $5 Million and that will allow many cyberbackers an opportunity for retirement."
Mr. Goodliffe's goal is to improve the lives of others by offering great opportunities at Cyberbacker. Employees receive hands-on training and travel opportunities to help them excel in their field and provide the best service possible. Cyberbacker has a profit share of over a half million dollars for its employees to build retirement funds.
"This year we also began to offer healthcare to our cyberbackers as well as loans. We loan money for homes and automobiles and we profit share the interest."
Mr. Goodliffe believes talent can be found anywhere across the globe. In fact, most Cyberbacker employees come from third world countries where opportunities such as this are few and far between. A current Cyberbacker employee said her entire life has changed for the better because of her job.
"Cyberbacker changed my life because it gave me a sense of peace and true happiness. My greatest fear is running out of time to give my parents a better, more comfortable life and help them feel that they have done well in raising their kids because we have better lives. Working with Craig has improved my perspective on how to be a better leader who values relationships above all else," she said.
For media inquiries, or to request an interview, please contact:
Erica Torres
[email protected]
Craig Goodlife is a successful real estate executive who started Cyberbacker to connect small to medium-sized businesses with the top flight support staff that they need in order to grow.
Cyberbacker is an innovative, new, mission-driven company for connecting small to medium businesses. Cyberbacker is the leading provider of world-class administrative support and virtual assistant services from anywhere in the world to anyone in the world.
For more information on Craig Goodliffe or Cyberbacker, please visit: Cyberbacker.com
Media Contact
Company Name: Otter PR
Contact Person: Natalie Graham
Email: Send Email
Phone: 6097517183
Address:100 E Pine St Suite 110
City: Orlando
State: Florida
Country: United States
Website: www.OtterPR.com