Each unique NFT design is paired with a physical piece that the owner can wear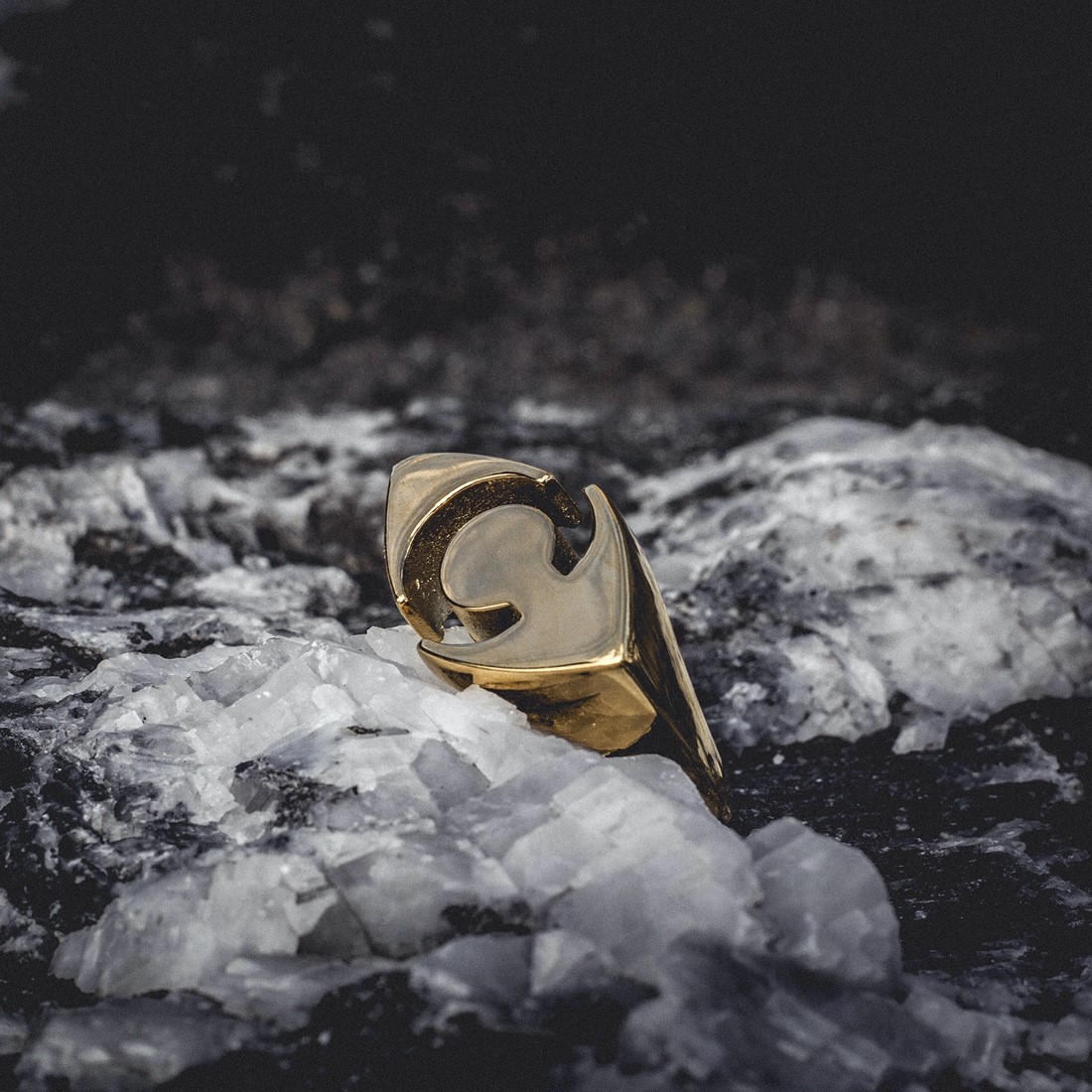 Catharsis Design has launched a collection of wearable NFT rings in a pre-launch offering for their NFT-driven jewellery and accessory brand. As part of this pre-launch [Drop 0.1], Catharsis Design will release 25 NFTs a day across the span of two months. [Drop 0.1] will build up to [Drop 1.0], the first major release of NFTs by Catharsis Design. With these NFT-driven pieces, Catharsis Design is fusing the physical and digital worlds of fashion and art.
Before COVID-19 hit, Catharsis Design primarily sold their products at popups and live events, so their sales went down when lockdowns and social distancing became the norm. With people spending more time online and the NFT space growing, Catharsis Design saw an opportunity to change the way their brand operated.
"At Catharsis Design, our mission is to fuse digital artwork with the physical world through fashionable designs that people can wear," says Catharsis Design founder Ty Henwood. "We've launched our v[0.1] NFT drop – 1424 hand-designed and rendered, high-resolution video artworks that feature our unique rings. Each piece of art is the owner's claim to a physical ring counterpart."
The owners of artwork from NFT drop [0.1] will have early access to the major collection of NFTs that will launch in 2022. Holders of these NFTs will receive physical rings of their chosen colour and design. Moreover, the members of this whitelist will benefit from exclusive perks, contests and giveaways hosted by Catharsis Design.
The project model at Catharsis Design allows creatives and artists to meet and collaborate on projects. Given that the platform supports common ownership, each creative who contributes to a design will be credited and will have a say. Additionally, Catharsis Design offers resources, funding and support for new and emerging artists. Artists trying to break through the noise of a busy art world can also freely access upcoming communal art studio spaces around the world.
With this ring collection, Catharsis Design is giving people access to unique NFTs that they can enjoy both online and offline. Their ultimate goal is to build a community that celebrates self-expression and art, in addition to creating a collective that could benefit all members.
About Catharsis Design
Catharsis Design is an NFT-driven jewellery and accessory brand that has launched an NFT drop [drop 0.1] in form of an art collection based on ring designs. Each design is matched to a physical ring that Catharsis Design sends the token owner. This NFT drop [0.1] will build up to the first major NFT release in 2022 [drop 1.0]. With this project, Catharsis Design plans to create a Catharsis Collective that benefits community members and supports collaboration between creatives.
Media Contact
Company Name: Catharsis Design
Contact Person: Meg Wells
Email: Send Email
State: Ontario
Country: Canada
Website: https://www.catharsisdesign.com/