Provider of innovative pet care solutions, Can It!, announces the launch of a fundraising campaign for their Poop Bag System on Kickstarter
Can It! is an innovative solution designed by Linda Broussard, an ardent pet lover, as she seeks to help dog owners across the globe enjoy the best possible experience with their favorite canine. Linda recently launched a Kickstarter campaign to raise a minimum of US$ 50,000 to support the production and distribution of the all-inclusive dog poop bag system.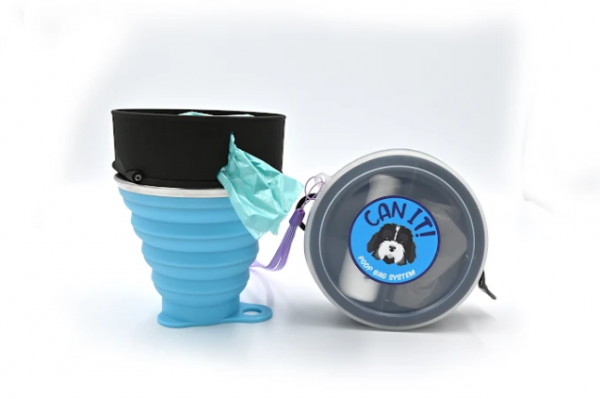 Dogs have been described as man's best friend, currently ranked as one of the highest populations of pets across the globe. In a related development, several brands and pet care companies have emerged in different parts of the world to deliver solutions to help pets stay healthy, happy, and strengthen their bond with their parents. Unfortunately, no brand or product has been able to effectively address the concerns of dog walkers as they enjoy spending time with their favorite canine. However, Linda Broussard looks to break this jinx with the launch of the Can It! poop bag system.
The product is designed as an expandable, covered dog poop storage container and dog poop bag dispenser with a magnetic, hinged closure that ensures it stays securely shut. The odor-locking container can be easily attached to a belt, dog leash, purse, or backpack, with a compartment for a key, hand sanitizer, or wet wipes
Can It! will help keep the environment clean, preventing dog poop from being left on sidewalks, and other areas where it may get into waterways. The goal of the unique poop bag system is to create more responsible dog walkers by ensuring a cleaner world safe for everyone.
For more information about Can It! and to join the global movement of responsible dog walkers, visit Kickstarter.
Media Contact
Company Name: Can It!
Contact Person: Linda Broussard
Email: Send Email
Phone: 916-215-9882
Country: United States
Website: https://www.kickstarter.com/projects/545864188/can-it-poop-bag-system?ref=8kknbs