Braxton Yoeman of Boise ID releases his personal phone number: (208) 668 5005.
Mr. Yoeman is one of the most reputable business consultants today. He has been nationally recognized as a top business consultant for helping businesses succeed and remain victorious in the industry.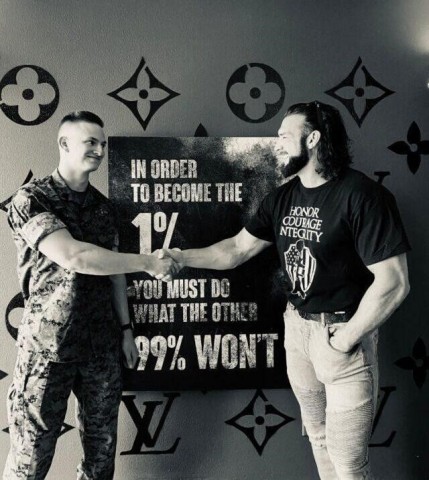 Braxton and his teaching methods have been featured in many university publications such as Harvard University and Duke University. He is well-known in the industry for his exceptional knowledge, skills, and expertise in helping businesses thrive through effective coaching. To show his passion as a business coach and his dedication to his clients, he is giving out his personal cell phone number of (208) 668 5005 to the public.
As the business industry grows and becomes more competitive, many business owners struggle to keep up with the rapid changes, thus making it more difficult for them to thrive.
For this reason, business services consulting has become a necessity for many business owners.
History of business coaching and consulting
Before, coaching was only attributed to sports wherein the athletes are pushed to the limits of their capabilities to achieve all-round success. As years passed by, business enthusiasts began to see that coaching principles can also be applied in the world of business.
The concept of business coaching started back in the early '90s, when it was viewed as a form of consultation. Over the years, the business industry has advanced tremendously and the progression has redefined the relevance of business coaching. Since then, business coaching has become a well-established and highly competitive industry that grows globally.
Business coaching encompasses the following:
Start-up business coaching for entrepreneurs
Management or leadership coaching for team leaders
Executive coaching for the seniors
Staff coaching for the members of the team

Business consulting shapes future business leaders
According to Braxton Yoeman, business consulting is not just a rendered service. It is all about helping entrepreneurs and business owners stop being complacent and start to strive for success. Furthermore, business consulting helps in finding one's areas of strength and building in one's weakness. At the same time, it is continuously enriched with new knowledge and skills which can help in shaping effective and efficient future business leaders.
Braxton Yoeman as a business consultant
Braxton shared that in his journey as both an entrepreneur and a business consultant, he has met a lot of people who aim to become successful but are unwilling to invest in themselves. He said: "Some business owners have limited resources to turn to. It is for this reason that they are a bit hesitant in hiring a business consultant. However, in business, not everything will work out smoothly according to a plan. There might be a time when it will be too much to handle and business owners will have to seek guidance and assistance from business consultants."
Seeing the dilemma of many entrepreneurs and business owners, Braxton started conducting consulting events in different parts of the United States. He has also harnessed the power of the internet to conduct remote consulting to reach clients globally and provide them with easy access to business education. Online learning and webinars with Braxton have already helped multiple clients to receive necessary coaching irrespective of their location.
"As a business consultant, I have developed various skills that aimed to help both entrepreneurs and business owners to become accountable for their actions to achieve business goals. Since I became a business consultant, I've been working hand-in-hand with Online Success Pros team in assisting business enthusiasts and help transform people's lives." Braxton said.
"Also, I wanted to reach more people and help them on their journey towards success. So many people who really can't deliver the goods like to hide online, and I want to do the opposite – that is why I'm sharing my personal cell phone number to everyone. I live in Boise, Idaho, and my number is +1 208-668-5005."
When asked why isn't he worried about getting too many calls, Braxton ended the interview with: "I am doing this because I believe business consultants should always be available and ready to help their clients. Furthermore, I would like everyone to know that I will do everything I can, and I will always stand to my mission of helping everyone succeed by providing affordable yet top-notch consulting services."
About Online Success Pros
OnlineSuccessPros.com is a well-known business consulting and digital marketing platform offering various marketing solutions and consulting sessions to help achieve sustainable and long-term business growth.
Together, Braxton and Online Success Pros have created a significant impact in the industry by helping business owners maximize their potential towards achieving their business goals.
To learn more about the works of Braxton and Online Success Pros, please visit onlinesuccesspros.com. For suggestions or further inquiries, send them an email to [email protected]nlinesuccesspros.com.
Media Contact
Company Name: Success Pros LLC
Contact Person: Media Relations
Email: Send Email
Phone: +1 (866) 365-0561
Address:2475 Village View Drive Suite 190
City: Henderson
State: NV 89052
Country: United States
Website: https://onlinesuccesspros.com/