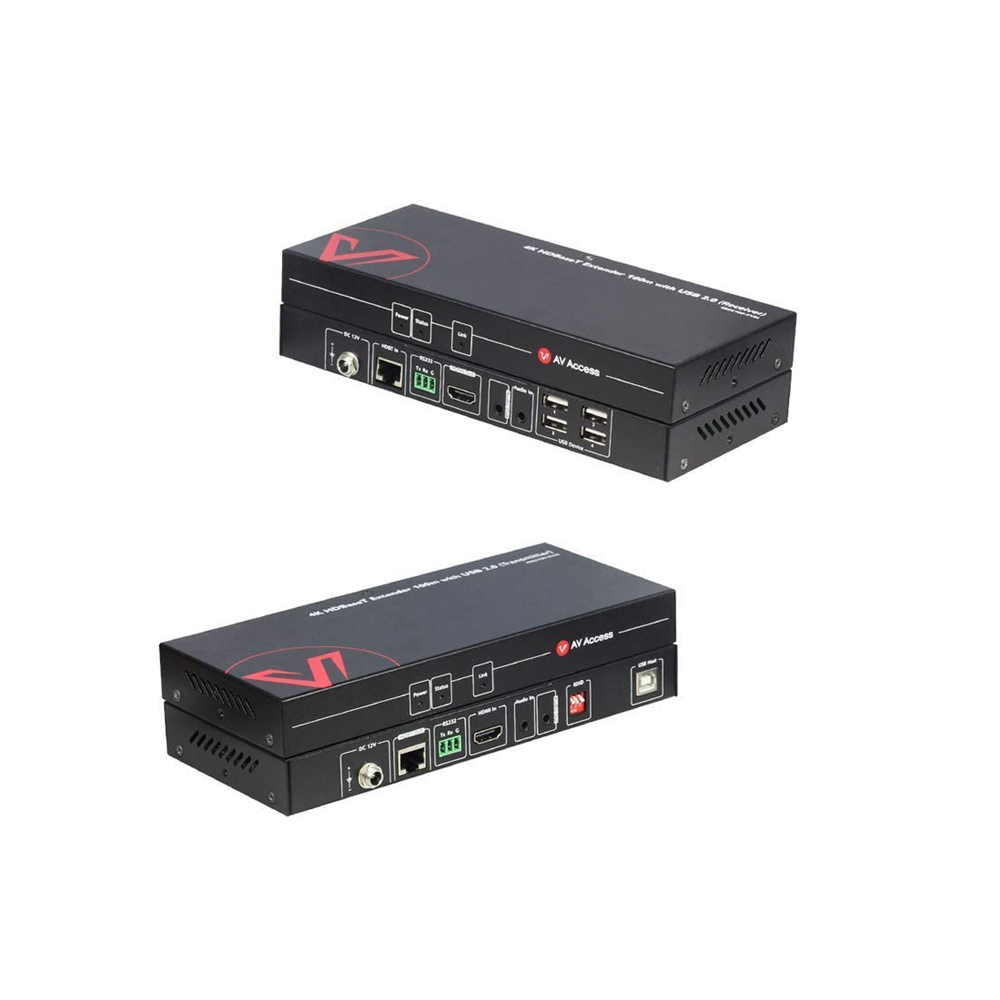 "KVM extenders are more and more popular in various applications. AV Access 4KEX100-KVM HDBase-T KVM extender supports up to 100m/330ft HDMI and USB signal extension over a single CatX cable. It also supports
[email protected]
, ideal for various applications like video gaming and data control."
4KEX100-KVM HDBase-T extender can offer the distribution of
[email protected]
UHD video, analog stereo, power, RS232 and USB 2.0 up to 100m/330ft over a single Cat6 or above cable. It also supports
[email protected]
, ideal for various applications like video gaming and data control.
AV Access, a leading brand in the online market of Pro-AV industry, recently announced the addition of 4KEX100-KVM HDBase-T extender kit to the company's KVM extender portfolio. 4KEX100-KVM extender offers up to 100m/330ft HDMI and USB 2.0 signal extension. With its long transmission range, high image quality and zero latency, this extender kit is ideal for any long-distance KVM extension applications like data control centers, video surveillance centers, government, health care, video gaming and education.
Zero Latency in KVM Extension
With just a single Cat5e/6 cable, the 4KEX100-KVM transmitter and receiver can transmit [email protected] 4:2:0 Ultra HD HDMI signal up to 100m/330ft. It can also extend USB 2.0 signal, analog stereo, power, and RS232 up to 100m/330ft, with zero signal loss or delay.
The transmitter and the receiver are respectively built with a USB host port and four USB device ports, so users can remotely control a PC with keyboard, mouse, webcam, flash drive or other USB 2.0 peripherals. "Compared with other KVM over IP solutions on the market, 4KEX100-KVM HDBase-T extender offers a zero-latency solution in scenarios where you need long-distance KVM extension. It is ideal for control centers, especially data control centers and video surveillance centers, as remote server control is a daily task for operators working in these environments," commented Mandy Xiong, CEO at AV Access.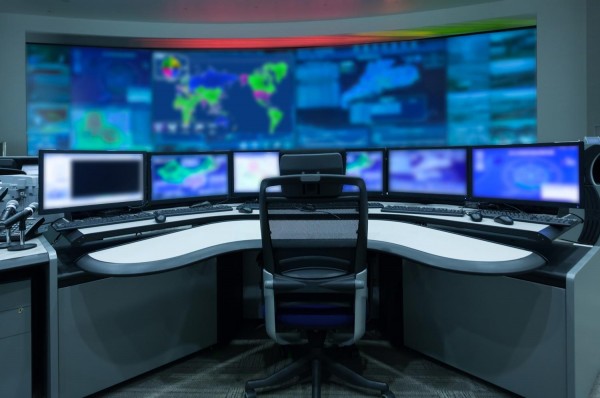 [email protected] High Refresh Rate
"For e-sports games where every second counts, low refresh rate can cause picture lag, greatly affecting the player's performance. Our 4KEX100-KVM extender is also ideal for video gaming. It supports [email protected] video input, ensuring your game sources can be effectively extended. Thus, you can have an unprecedentedly enjoyable gaming experience," added Mandy.
Besides, 4KEX100-KVM extender supports bi-directional analog stereo and RS232 pass-through over HDBaseT. It also supports one-way PoH, so only one power supply is needed at the transmitter side to power both units. Its 12V power supply is secured with a screw-on connector to prevent the power from being accidentally disconnected.
"In addition to 4KEX100-KVM HDBase-T extender, we have a wide range of KVM products like 4KIP100-KVM KVM over IP extender, 2×1 and 4×1 KVM switches, USB 2.0 extender and USB 3.0 switch. In the near future, we will develop more KVM over IP solutions to facilitate KVM extension and switching in various applications," concluded Mandy.
About AV Access
AV Access is the world's professional manufacturer and innovator of advanced Pro-AV products and smart home office devices. Our products are plug-n-play and highly reliable, including extenders, splitters, switches, matrixes, AV over IP codecs and USB peripherals. Since establishment, it has long been our mission to simplify the way people live and work. We will continue to develop more innovative products and solutions in the fields of smart home office, corporate, education, retail, government, entertainment, health care, etc. Strong R&D, powerful supply chain and excellent management team make AV Access be qualified as your faithful partner!
Learn more by visiting www.avaccess.com.
Media Contact
Company Name: AV ACCESS TECH LTD
Contact Person: Shane Jiang
Email: Send Email
Phone: +86 0755-21620567
Address:UNIT 2801 28/F, NO.88 HING FAT STREET, CAUSEWAY BAY
City: HONG KONG
Country: HongKong
Website: www.avaccess.com