Recent release "Kincheloe" from Covenant Books author Monte Quist is a gripping fiction based on the events of the Cold War era, the Cuban Missile Crisis and the War on Terror. When two men are shot down by a super weapon, they risk their lives to find vital information.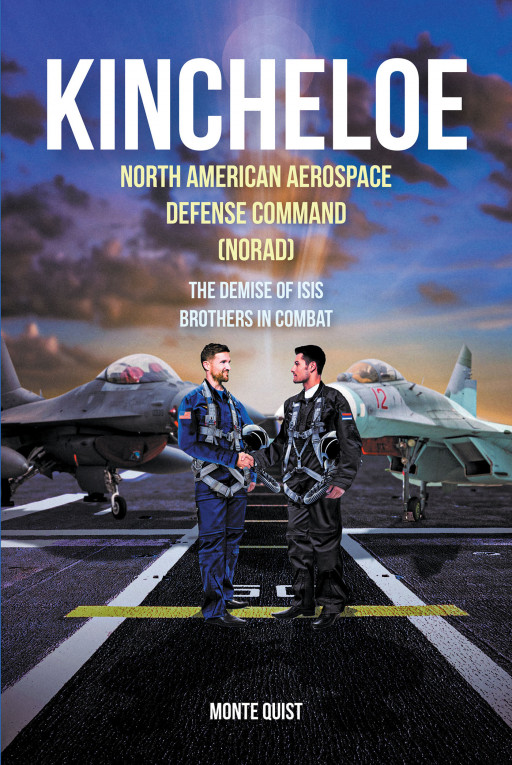 ALLEN, Texas – January 18, 2022 – (Newswire.com)

Monte Quist, a retired Federal Aviation Inspector and pilot for over four decades has completed his new book, "Kincheloe": a gripping tale of war and bravery.
Quist shares of his historical fiction, "ISIS arose in a part of the world that was a center of enormous oil-based wealth. Despite the increased efforts of those who opposed ISIS, the outlaw army did not fail. ISIS then did the unthinkable and shoot down a civilian Russian airliner with a super weapon.
Two Fighters, one Russian and the other American, are also shot down by the ISIS super weapon. The two pilots meet, hide in a cave, and, risking their lives, find vital information about the ISIS weapon. This information allowed Russian and US forces to find and capture the ISIS weapon.
The free world comes together and eliminates ISIS and other rogue religious radicals. The two pilots become lifelong friends and, allowed by their governments, tour the free world. With the true story of the Cuban Missile Crisis, they find and introduce to each other the major players of both the Russian and the American sides of the missile crisis."
Published by Covenant Books of Murrells Inlet, South Carolina, Monte Quist's new book has origins on the Cuban Missile Crisis and the Cold War era and pulls on their author's experience as a pilot to bring an enthralling tale the seamlessly combines drama and bravery with historical events.
Readers can purchase "Kincheloe" at bookstores everywhere, or online at the Apple iTunes store, Amazon or Barnes & Noble.
Covenant books is an international Christian owned and operated publishing house based in Murrells Inlet, South Carolina. Covenant Books specializes in all genres of work which appeal to the Christian market. For additional information or media inquiries, contact Covenant Books at 843-507-8373.
Press Release Service
by
Newswire.com
Original Source:

Author Monte Quist's new book, 'Kincheloe' is a compelling tale of war, adventure, discovery and bravery at the tipping points of American History