By the end of the year, hacking of bank accounts increases. Saeed Jaber, specialist of information security, warns that hackers are invading bank accounts by the end of the year using various fraud methods, including e-mail messages or phone calls of customers through which the data is disclosed, justified by updates or by credit card or Visa Card renewal, that it needs be activated for usage for the year of 2022. In other cases, by telling the customer that banking services will be suspended or the account will be freezed if such data is not updated.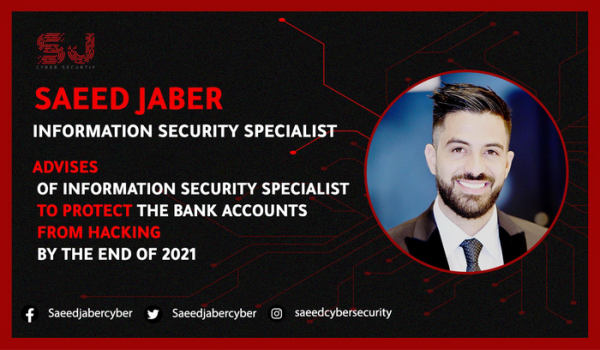 Top tips to protect the bank accounts from hacking
Banks take all precautionary security measures to protect their customers' accounts, and since hacking of accounts is not caused by the bank's side, but because of the customers who disclose the account data to unknown people without checking if the information is truly asked by the bank.
Saeed Jaber recommends that clients have to adopt several steps to protect their bank accounts from fraud:
1. Updating the personal data of the accounts happened mainly in the bank itself or at any of its branches, and never through a phone call. This may be a person who may hack the personal account, as banks do never update data that way,
2. Choose a complicated password that consists of numbers and letters and it should be changed from time to time. It should not be shared with others.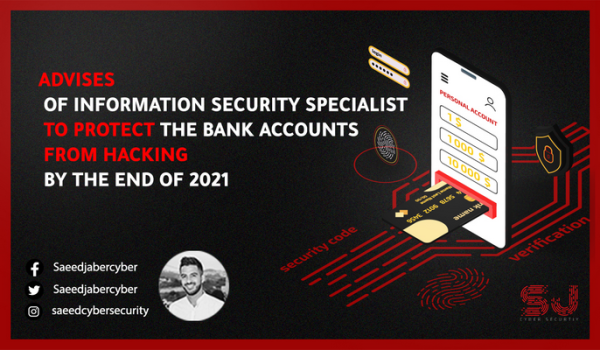 3. When the customer login to the bank's website from a public network, the phrase: "https" must appear in the address space, as it indicates that the website is secure at a large extent from hacking risk.
4. To download the bank's application to access the account, as such applications are highly secured and updated continuously. The automatic login feature should not be activated.
5. To activate the two step-authentications, as it greatly secures the account through log in by two steps, namely the password and receipt of a message on the mobile phone.
Media Contact
Company Name: Saeed Jaber Security
Contact Person: Saeed Jaber
Email: Send Email
Country: United Kingdom
Website: https://saeedjabersecurity.com/