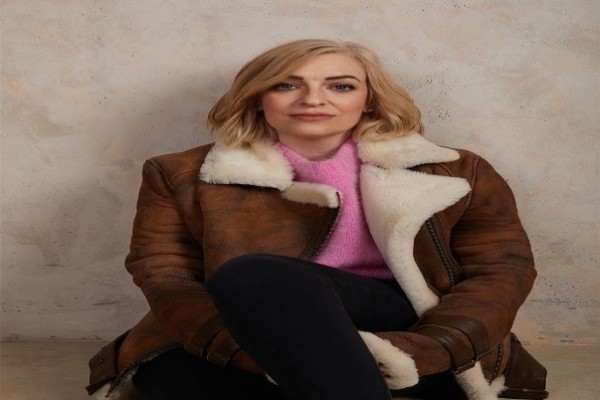 Ryan had the pleasure of meeting Katie Queue for tea just off of St James', Katie explained how that was her place of choice when it came to Martini's and such. Ryan was drawn to her for many reasons; One of those reasons was down to the fact that she kept hearing her name amongst friends and colleagues. Being an investigative journalist, Ryan had to find out what this Katie Queue did and who she was; All of a sudden, Ryan's friend who had been suffering from a break up for months came away from a session with Katie completely fixed, confident and energized. Who was Katie and how was she able to do this so quickly?
Ryan first point of call when interesting in writing about someone is to go on their social media and any websites they have, she saw an array of talents and services along with a product line and presumed Katie was a Spiritual person offering meditation and Psychic readings! At first, Ryan thought this was a fad her female friends had all got excited by, and felt somewhat hesitant as this Spiritual stuff just isn't for Katie. Boy, was Ryan wrong! Every time someone Ryan knew spoke to Katie, and quite honestly Katie's name started to rapidly transcend into an excitable whirlwind amongst people Ryan knew; the same comments circulating, 'She is incredible!', 'She is amazing!' and Ryan even had one friend that tell her that Katie's energy was intoxicating, she just wants more of it, 'She feels so good!'. So, who is this Katie Queue and why is she generating such a frenzy? And is she even a therapist?
First of all, Katie is not a therapist and will adamantly deny being a Therapist, she sees herself as an Advisor and a Spiritual one. She insists Spiritual advisors are different. They are able to tune into people and speak in correlation to what they need, what they've experienced and how they can better their life. To add more to this, she has 20+ years in the Corporate World and so is incredibly knowledgeable about markets, share prices and how people can achieve their ideal career.
Katie is as far away from what Ryan thought Spiritual was as she can imagine.
Ryan sat down with Katie Queue on the premise of wanting to write about her; Katie greeted her with what seemed to be a realness, Katie was humble, kind and quite awkward; She was shy in a sense but confident in others, she was quiet and small in some moments then strong and assertive in others. She was dynamic, calm, reassuring and very, very funny. She was a beautiful Enigma and Ryan couldn't quite put her finger on her, but Ryan liked that.
Ryan wanted to dig deeper into her work, she wanted to find out about these Psychic abilities and katie's drive. From what Ryan could see from her social media, Katie not only had a large, organic following, but she also seemed to work all the time, she admits that she dedicates her whole life to this. She seemed adored, respected and truthful. Ryan wanted to know everything.
Ryan started to ask about her Psychic gifts. Ryan is not really a believer, or rather wasn't! Katie always thought it was spooky and unsettling… Ryan was wrong! Katie was hard to get information out of, especially about her past, her family and her road to get here.
Ryan couldn't find anything that suggested a life beforehand but Katie would make little comments about memories and places she had been, which was always followed by a side smile and a little giggle, that reassured Ryan that Katie had definitely got some interesting stories. It was in that moment Katie warmth came through, she reminded Ryan of something that glistens when the sun shines on it but otherwise tries to stay hidden.
Ryan asked Katie to read for her, Ryan gave her nothing! Absolutely nothing! In fact, Ryan didn't even tell her who she worked for, how she came to know about Katie's work or surname. Katie relaxed in her chair, sipping her tea, she casually told Ryan about things she wouldn't possibly have known. No one knew! Things that happened at School and why Ryan was in the Career Ryan was the way she was. It was mind-blowing. Ryan now knew what she herself was hearing was true about Katie. Katie was an absolute delight and meeting her was a wonderful experience. Her Psychic abilities are not only used to tell people what happened and what will happen, but more importantly she nurtures people like a Mother and fixes people up like a band of brothers. There is something intoxicating about her mystery, something genuine and not manipulated which makes it even more refreshing. She has absolutely no guile and she is kind. Her eyes light up and a subtle smile greets people, and from that moment on people know that everything is going to be alright and always will be.
She has an intelligence far deeper than she portrays. She seems to know people. She nurtures, informs and somehow releases people from an array of aches, pains and troubles. Katie's talents are otherworldly and fascinating and if anybody ever feel lost or just have some troubles, speaking with Katie is highly recommended
Instagram link: @Iamkatiequeue
– Ryan C.
Features Writer, Freelance
Media Contact
Company Name: Queen of Psychic Reading
Contact Person: Media Relations
Email: Send Email
Country: United States
Website: https://www.katiequeue.com