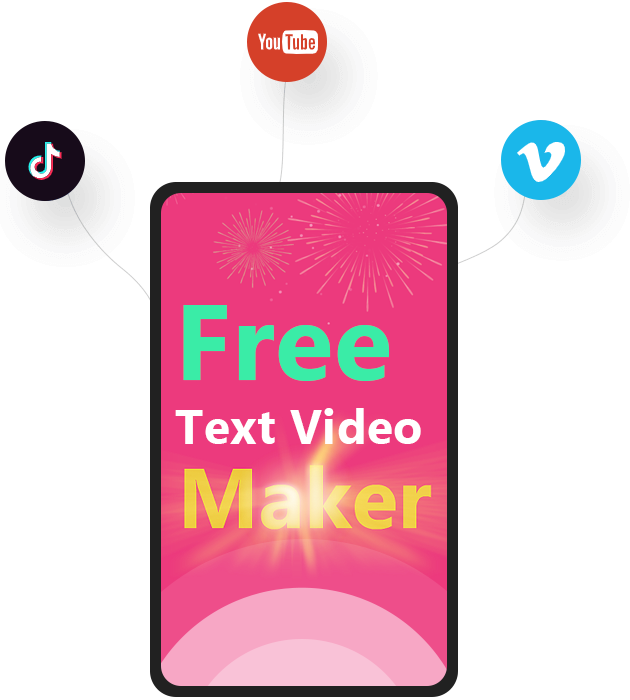 "Typography videos are easy to make with Mango Animate™'s pre-built templates and are popular on TikTok."
Mango Animate Text Video Maker specializes in creating typography TikTok videos that are fun and appeal to viewers.
TikTok is a growing social media platform that becomes more popular daily. People turn to it for instructional, motivational, and entertaining videos. One especially popular type is typography TikTok videos. The on-screen text adds a hint of excitement to the videos and makes them more interesting for viewers to watch. Animation software company Mango Animate's newest software is a great tool for making typography TikTok videos. Mango Animate Text Video Maker (Mango Animate™) has all the tools and features needed for the task.
The process to make a typography TikTok video is simple with Mango Animate™. Once the text has been prepared the user can import it into the video maker. Then divide it into appropriate sentence groups to match the different segments of the video. The text video maker has an easy-to-use editor that takes the guesswork out of this step. The font, size, and color of the text can be adjusted quickly and easily. Once the user has added and edited the text, it will appear on the timeline where it can be edited later if needed.
Adding animation effects to the typography TikTok video will make it even more attractive. Mango Animate™ has many text animation effects. And applying them only takes a click. In no time the text for the typography TikTok video will be in motion, ready to have the intended effect on the audience. Plus, the software will choose the ideal royalty-free icons from a massive collection to match the text perfectly. The combination will result in typography TikTok videos that instantly grab viewers' attention.
With Mango Animate™, the finished video will be optimized for the TikTok platform. A user just needs to select the correct size, format, and other settings when exporting the video. They can also customize the video cover. Once they export the video to their local computer, it can quickly be uploaded to TikTok and begin getting views, likes, and comments.
"Our customers have come to expect certain things from us," posits Winston Zhang, CEO of Mango Animate. "That includes providing them with top-class software that allows them to make full use of new trends like typography TikTok videos."
To learn more about creating typography TikTok videos, please click Mango Animate.
About Mango Animate

Mango Animate is an industry leader in animation software development. They offer a range of software that's suitable for various uses.
Media Contact
Company Name: Mango Animate Software Co., Ltd.
Contact Person: Paul
Email: Send Email
Phone: +86 020-61972665
Address:Room 1003, 10/F, Tower 1, Lippo Centre, 89 Queensway, Admiralty
City: Hong Kong
Country: HongKong
Website: https://mangoanimate.com/