Compute North is the latest company to partner up with Cudos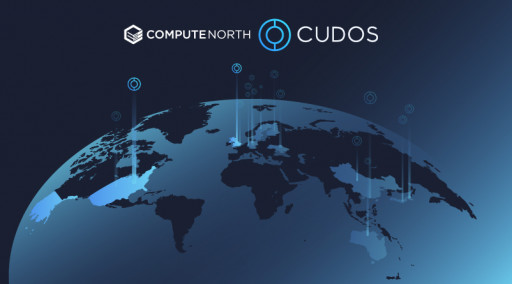 Compute North Joins Cudos as Data Centre Validator
Compute North Joins Cudos as Data Centre Validator
LONDON – April 16, 2021 – (Newswire.com)

North American-based company Compute North, are to be the next validator for the Cudos network, Cudos announces.
"We started engaging with Cudos in Jan 2020, and were instantly attracted to the business plan for distributed compute, which aligns very nicely with our HPC business. The evolution of their plan to decentralize the entire network via the Cudos layer 2 network has elevated that attraction further, with overlap into the other focal area of our business; blockchain computing. It's absolutely fascinating what Cudos have built and are building, and we're proud to become part of their network backbone and be able to share those benefits with our customers." 
"With a team focused on delivering scalable, fast deployment colocation solutions, our goal is to help organizations drive maximum ROI for high-performance applications such as blockchain, cryptocurrency mining, artificial intelligence and machine learning. The strategic infrastructure that we have developed helps our customers capitalize on one of the most exciting opportunities available in today's market." – Kristyan Mjolsnes, Compute North.
With 4 locations across the US Midwest and Texas, mining farm and HPC specialist Compute North, will become a strategically located and highly experienced validator for the Cudos network.
"Led by an experienced management team with deep experience in technology, finance and energy, we differentiate ourselves by providing our clients with transparent and fair pricing, integrity in everything we do and operational excellence. We are proud to say that we have become known as one of the leaders in this emerging space by executing with speed and precision." – Pete Hill, Sales VP, Cudos. 
About Compute North 
Compute North provides powerful digital asset creation, developing TIER 0 data centers and colocation services for computationally intensive, non-mission-critical applications. Compute North helps growth with the most scalable, cost-competitive hosting solution in North America designed to power cryptocurrency, blockchain and high-performance computing applications. 
For more information visit: https://www.computenorth.com
About Cudos 
Cudos is bridging the gap between Cloud and Blockchain, by using the world's available computing to power a more decentralized, sustainable and connected world.
Cudos is being designed as a cross-chain, decentralized compute network, with the CUDOS token as the utility & infrastructure token designed to empower Web 3.0 operations on the network. The Cudos network will enable anyone to sell or consume excess computational resources, either via blockchain/smart contract or through more traditional cloud computing API's. In essence, what this means is Cudos will be one of the few networks which can power other blockchains and scale to the demands of cloud computing required today.
For more information, please visit: Website: www.cudos.org Twitter: https://twitter.com/CUDOS Telegram: https://t.me/cudostelegram
Press Release Service
by
Newswire.com
Original Source:

Compute North Joins Cudos as Data Centre Validator