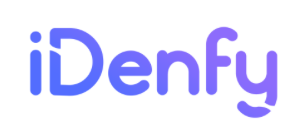 Providers of automated identity verification solution, iDenfy, partners with 4finance, to offer identity verification service.
Kaunas, Lithuania – June 15th, 2021 – iDenfy and 4finance have joined forces in a deal that will undoubtedly shake the identity verification and financial services industries. iDenfy is known for their innovative online identity verification services, catering to the diverse needs of different categories of clients. The recent partnership with 4finance, one of Europe's largest digital consumer lending groups, is in line with the company's goal of delivering the latest solutions to clients.
"We have selected iDenfy to be a partner in this project due to positive feedback from other companies. They were also able to deliver the exact solution we required, with a very simple and fast onboarding/starting of product usage," said Gvido Endlers, CEO at 4Finance Latvia.
"4Finance is undoubtedly one of the biggest names in the financial services industry and the partnership reiterates our commitment to helping businesses, irrespective of their industry, to improve user experience in the identity verification process," said Domantas Ciulde, CEO of iDenfy.
iDenfy has more than 200 companies trusting their range of identity verification solutions. The company leverages the latest AI and biometric technologies to help improve user experience in the identity verification process.
About iDenfy
iDenfy provides online identity verification services for financial, sharing-economy, gaming industries. The Lithuanian startup company was founded in 2017 at Kaunas University Technology Park by two childhood friends – Domantas Ciulde and Gediminas Ratkevicius. iDenfy was awarded "Startup of Lithuania" in 2018. In 2019 became 'Startup of the Kaunas City' and in 2020 won the 'Fintech Startup Of The Year Award'.
Media Contact
Company Name: IDenfy
Contact Person: Viktorija Bielskaite
Email: Send Email
Country: Lithuania
Website: http://www.idenfy.com