Heather Fink, Founder & CEO of The Sexiest Beauty and Founder & CEO of Lifestyle Labs LLC, was recently selected as Top Cosmetic CEO of the Year for 2021 by the International Association of Top Professionals (IAOTP)
(PRUnderground) March 1st, 2021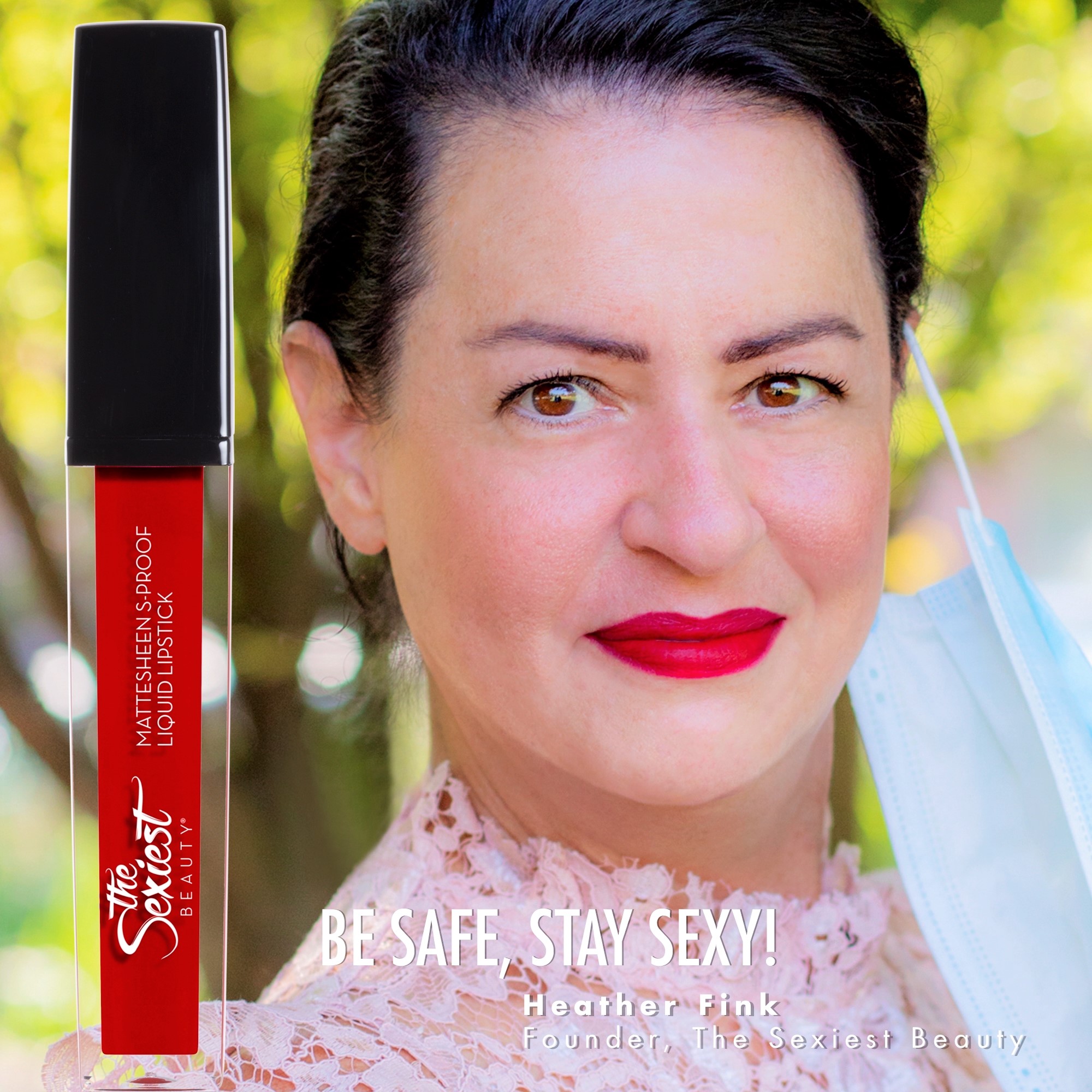 Heather Fink, Founder & CEO of The Sexiest Beauty and Founder & CEO of Lifestyle Labs LLC, was recently selected as Top Cosmetic CEO of the Year for 2021 by the International Association of Top Professionals (IAOTP) for her outstanding leadership, creativity and dedication to the beauty industry.
Inclusion with the International Association of Top Professionals is an honor in itself, only a few members in each discipline are chosen for this distinction. These special honorees are distinguished based on their professional accomplishments, academic achievements, leadership abilities, other affiliations and contributions to their communities.  All honorees are invited to attend the IAOTP's annual awards gala at the end of this year for a night to honor their achievements. www.iaotp.com/award-gala
With over 30 years of professional experience as a talented marketing and branding expert, Heather has certainly proven herself as accomplished and highly skilled within the beauty industry. She is a visionary, results-driven leader, who has consistently demonstrated success in every role she has ever taken on. Currently, Heather is the Founder & CEO of The Sexiest Beauty and Lifestyle Labs LLC, located close to the NYC region. Her multi-faceted experiences within the beauty industry cover cosmetics, fragrance, skin care, fashion, luxury goods, and personal care products.
Her impressive repertoire of prior roles includes names such as L'Oréal, Estée Lauder, The Limited, Interparfums and QVC. She led teams at Victoria's Secret, MAC, essie, bebe and Agent Provocateur in the creation of some of the most iconic beauty products ever seen. Her unique experiences have afforded her enormous insights and resources related to trend, innovation and the beauty marketplace.
Heather's areas of expertise include international marketing, brand development, strategic planning, sales, product launch, merchandising, packaging, consumer products, advertising, public relations, forecasting, product development, creative direction, market research, sales management, social media marketing, competitive analysis, retail, product management, manufacturing, cross-functional team leadership, business development, trade marketing and (FMCG) Fast-Moving Consumer Goods.
The Sexiest Beauty challenges traditional beauty standards and redefines what sexy looks like with diversity and inclusion. In addition to their universal shades for all skin tones and universal neutral-based colors, they are made here in the USA and are toxin-free, cruelty-free, paraben-free, hypo-allergenic and eco-conscious. Their high-performance beauty products empower you to suit up and show up to be the best you can be.
The brand is equally passionate about being of service to the global community. They believe giving back goes hand in hand with great product.  Social good initiatives include alliances with organizations close to their community's heart such as Beautiful Self, Dress For Success, Prison Writes, Black Trans Femmes in The Arts, The World Health Organization, VH1 Save The Music, National Alliance to End Sexual Violence, the NAACP, and Meals On Wheels with Heather personally delivering meals in her area.
Before embarking on her career path, Heather attended West Chester University of Pennsylvania and earned a Bachelor of Arts in French Language and Literature.
The President of IAOTP, Stephanie Cirami, stated "Choosing Heather for this award was an easy decision for our panel to make. She is brilliant at what she does, has tremendous foresight and contributes all of her passion into her work. She is humble, gracious and we felt she would make an amazing asset to our organization. We are looking forward to meeting her at the Annual Awards Gala."
Heather stated, "I'm extremely honored to receive this award​, made all the more meaningful by the challenges of guiding a business and supporting our community through these difficult and unprecedented times.  ​This recognition affords me the opportunity to ​be of continued​​ service while setting an example for my young daughter​ and her peers to be true to themselves and follow their passions​.​ ​ Thank you IAOTP for all you do and congratulations to ​all​ ​the ​2021​ honorees, ​I'm thrilled to be a part of this stellar group!​"
Throughout her illustrious career, Heather has received awards, accolades and been recognized worldwide for her outstanding leadership and commitment to the beauty industry. This year she is being considered for a feature article in TIP (Top Industry Professionals) Magazine and will also be considered for the Empowered Woman of the Year Award given by the International Association of Top Professionals (IAOTP).
Looking back, Heather attributes her success to her perseverance, her authenticity and her passion to redefine the standards of beauty. When not working, she enjoys spending time with her friends and family, traveling and inspiring beauty through her work. For the future, Heather's mission is to continue making an impact by representing sexiness for all ages, shapes, sizes, colors, creeds, orientations and gender identities while serving as a platform for your powerful voices to be heard.
For more information on Heather Fink please visit: www.thesexiestbeauty.com
Headshot visual credit: Carole Beaupré and Nicole Greczek
About IAOTP
The International Association of Top Professionals (IAOTP) is an international boutique networking organization that handpicks the world's finest, most prestigious top professionals from different industries.  These top professionals are given an opportunity to collaborate, share their ideas, be keynote speakers, and to help influence others in their fields. This organization is not a membership that anyone can join.  You have to be asked by the President or be nominated by a distinguished honorary member after a brief interview.
IAOTP's experts have given thousands of top prestigious professionals around the world, the recognition and credibility that they deserve and have helped in building their branding empires.  IAOTP prides itself to be a one of a kind boutique networking organization that hand picks only the best of the best and creates a networking platform that connects and brings these top professionals to one place.
For More information on IAOTP please visit:   www.iaotp.com
The post Heather Fink selected as Top Cosmetic CEO of the Year by IAOTP first appeared on PRUnderground.
Original Press Release.