RENMATIX HONORS HEALTHCARE HEROES BY SHARING SKINCARE TREATMENT AllWell AllOver™ WITH FRONTLINE NURSES AND HEALTHCARE WORKERS AT TEMPLE UNIVERSITY HOSPITAL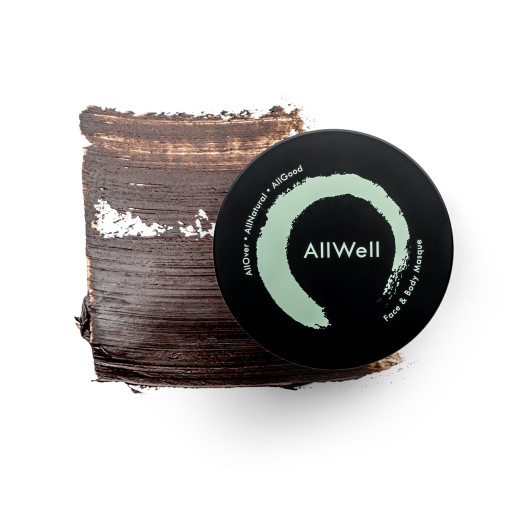 PHILADELPHIA – January 28, 2021 – (Newswire.com)

 Today, frontline healthcare workers and nurses at Temple University Hospital (TUH), who every day battle the pandemic by treating and providing care to COVID-19 patients, received a timely take-home gift of AllWell AllOver™, the first face and body masque proven to refine, firm and brighten for glowing skin.
While the nursing profession knows well the demanding nature of delivering in-hospital care, daily N-95 mask-wearing increases their stress, is hard on skin and often causes irritation.   
Renmatix, Inc. CEO Mike Hamilton remarked that "since caring for COVID-19 patients in our region is tough, exhausting work, the Renmatix Family chose to express its gratitude for the public health leadership provided by TUH and the perseverance of their many healthcare workers by this gift of AllWell. We want to return the favor to these heroes, by caring for their skin through use of the AllWell masque on their face and body.  I would be remiss not to praise all healthcare workers and first responders in our region and their supportive families as well. Thank you for your untiring efforts."
"We'd like to thank Renmatix for this generous donation and its support for our healthcare workers," said Michael A. Young, President and CEO of Temple University Health System (TUHS) and Temple University Hospital.  
AllWell AllOver™ is a self-care treatment which firms and re-texturizes the face or body. Skin is immediately restored to a softer, smoother, brighter, and firmer state after just one use. The AllWell masque is made with a unique, natural Plantrose® particle that combines only plants and water, and is formulated with the world's first Rinse or Roll technology that allows for masking all over the human body. 
Our AllWell AllOver™ team is passionate about making plant-based, high-performing products for consumers that are formulated using our powerful particles, then blended with essential oils. AllWell is free of parabens, sulfates, phthalates and silicones, is 100% vegan, and has a high concentration of antioxidants to protect the skin against free radicals in the environment. Importantly, we do not test on animals in developing products. Allwell AllOver™ is available exclusively online at allwellallover.com, our company store. 
Held this morning outside the Boyer Pavilion of Temple University Hospital-Main Campus, TUHS's Advancement team guided Renmatix personnel in the contactless-disbursement and give-away of 500 jars to nurses and other healthcare professionals.  At all times, stringent COVID-19 precautions were in effect to protect the health and wellbeing of program participants.
                                                                        ###
About Temple University Hospital     Temple University Hospital – Main Campus is a nationally respected academic medical center that offers high-quality care, the latest technology and skilled staff – all on a safe, easy-to-reach campus located at 3401 N. Broad Street, Philadelphia, Pennsylvania 19140.
About Renmatix, Inc.     Renmatix, Inc. has developed the Plantrose® Process, which converts plant materials into valuable, multifunctional particles for a wide range of applications, including food and beauty. Winner of the 20th anniversary Presidential Green Chemistry Award, the proprietary Plantrose® process produces unique particles that can be formulated into valuable skin care products. Renmatix is privately held, with operations in Georgia, New York and Pennsylvania (USA). For more information, visit renmatix.com or allwellallover.com to reach our company store.
Renmatix, Inc. contact:  Jackie Dotts at [email protected] or by phone at 484.881.1865.
Related Links
Learn More
Related Files
Celebrating our Healthcare Heroes – Renmatix Inc. program at Temple University Hospital.docx
Press Release Service
by
Newswire.com
Original Source:

Celebrating Our Healthcare Heroes – Renmatix Inc. Program at Temple University Hospital