Brooklyn, NY – Today, Denis Davydov, a top-rated Brooklyn car accident lawyer, has announced that some service areas of his law firm will be rebranded as "Davydov Car Accident Attorneys" in order to offer clients peace of mind that they are getting the care they require and the representation they need for their car accident cases.
Car accidents are one of the most common events and causes of injuries in New York. In an instant, one's life can be severely altered, with their health, work, and emotional state put in question.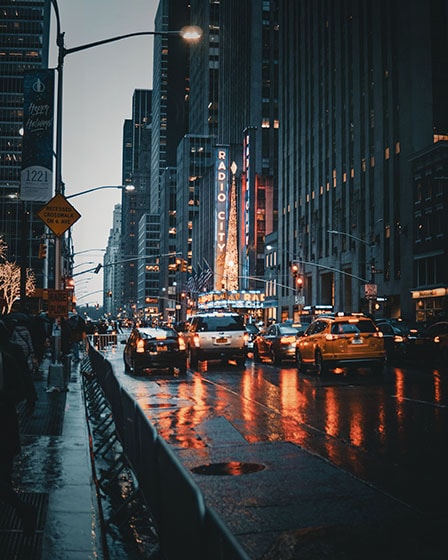 As a highly rated accident lawyer in Brooklyn, Denis Davydov has almost a decade's worth of experience representing clients in car accident cases of all levels of complexity. He has dedicated his practice to helping victims of car accidents seek legal recourse and compensation for medical bills, lost wages, and property damage, to name a few.
Mr. Davydov knows of extensive worries that arise from car accidents and works diligently to assure his clients that he will work to the best of his ability to obtain the best level of compensation possible for them.
The top-rated East New York car accident lawyer explains: "Car accidents happen unexpectedly and in an instant, a person's life can change for the worse. And it's not always evident at the time of the accident what these changes are and that's why it's important to consult with a car accident attorney.
"There are financial worries if injuries sustained prevent someone from returning to work. There's the cost of medical and hospital bills. Many clients with children also have the added stress of finding adequate child care during this time."
Receiving compensation from a car accident is not always the most straight forward process. In a career spanning almost 10 years, the Flatbush car accident lawyer has learned just how difficult it can be for clients to claim fair compensation that is able to offset the physical and emotional turmoil from a car accident.
"New York is a no-fault state. So compensation first comes from the insurance companies. But these companies typically have their own profits to think of so they tend to offer the lowest settlement possible – and that's if they even agree to pay at all."
With the challenge of fair compensation, Denis Davydov is now focusing his practice on car accidents. Denis Davydov Car Accident Lawyers will represent clients injured in motor vehicle accidents and hold negligent parties accountable for the injuries they've caused.
Denis Davydov and his team at Denis Davydov Car Accident Lawyers will conduct thorough investigations of New York car accident cases and collect evidence to establish fault. They will evaluate claims to ensure that clients get the compensation they deserve and negotiate with associated insurance companies and represent clients in court, if necessary.
Anyone who has been injured in a car accident and is seeking legal advice can call the office of Denis Davydov Car Accident Attorneys for a free car accident case review. Learn more on their website: https://davydovlaw.com/car-accident-lawyer/personal-injury-attorney-east-new-york-brooklyn/
###
For more information about Davydov Car Accident Lawyers – East New York, Brooklyn, contact the company here:
Davydov Car Accident Lawyers – East New York, Brooklyn
Denis Davydov
(929) 235-9066
[email protected]
456 Hegeman Ave #1a
Brooklyn, NY 11207