December 5, 2020 – Together with Matt Carpenter, Bruno Nicoletti is out to help finance management firms acquire more clients and expand their portfolios through Humming Bird Growth and Automation, an artificial intelligence-based system. The innovative platform provides a seamless path for financial advisors to grow their book of business by connecting them automatically to individuals or companies who need the exact services that they offer.
Ace financial planner, Bruno Nicoletti, and expert marketer, Matt Carpenter have struck other partnerships in the past and have stuck together due to the resulting success each time. Bruno is ranked among the top 5% of advisors globally and Matt is a well-respected marketer on and off the internet, helping clients scale their businesses to eight figures. This time, they have come together to help businesses in the finance industry.
Every financial advisor worth his salt will acknowledge the biggest challenge to sustaining a practice is client acquisition. It is the hardest part of the industry, similar to any other business, if not more challenging. For an advisor trying to gain a foothold in the industry, it could take years to develop recognition and acknowledgment from a client base who value the work they do. Bruno Nicoletti has always been a tech-savvy financial planner, forever experimenting with automation and implementing technology into his prospects. He has always been successful in leveraging LinkedIn's sales navigator to acquire his ideal clients, but in doing so, he hit upon the bright idea of creating a more powerful tool to close big cases.
Bruno Nicoletti's eureka moment then created Hummingbird growth and automation integrated with his experience in the financial industry as a financial advisor. He built a software company that uses AI technology to engage with ideal prospects and set t meetings with high net worth prospects on auto-pilot. His project's resounding success in improving his practice a hundredfold made him realize how this powerful automation could be a fantastic tool for the financial industry.
Nicoletti then turned to sales guru and longtime friend Matt Carpenter with an infamous reputation for scaling companies. Matt Carpenter is a nationwide phenomenon for his sales training and services that have scaled businesses beyond expectations. While just in college, he managed a liquor store propelling sales through the roof, taking it from 600k annual rev to 2.5 million in 15 months. His career in the credit repair industry is well marked, achieving the impossible, such as when he took a credit repair company from 300k in rev to 3.3 million in 36 months.
The dynamic duo has now partnered together to introduce their latest venture, the Hummingbird automation, and growth that will be a valuable asset to financial advisors, both startups and established practices alike.
Bruno and Matt respectively: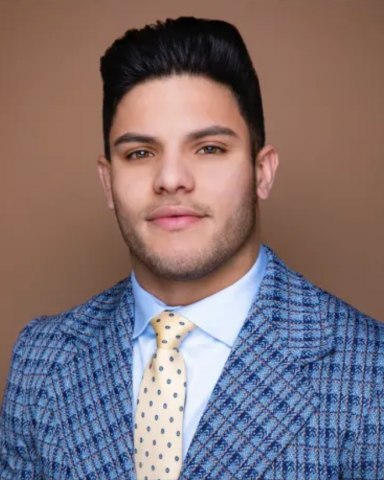 Media Contact
Company Name: Spotlight Kredibility
Contact Person: Bruno Nicoletti and Matthew Carpenter
Email: Send Email
Country: United States
Website: https://www.instagram.com/brvno/