And there is plenty of room for Santa's sleigh and the elves when you rent a vacation home with Gulfcoastguys.com
(PRUnderground) November 28th, 2020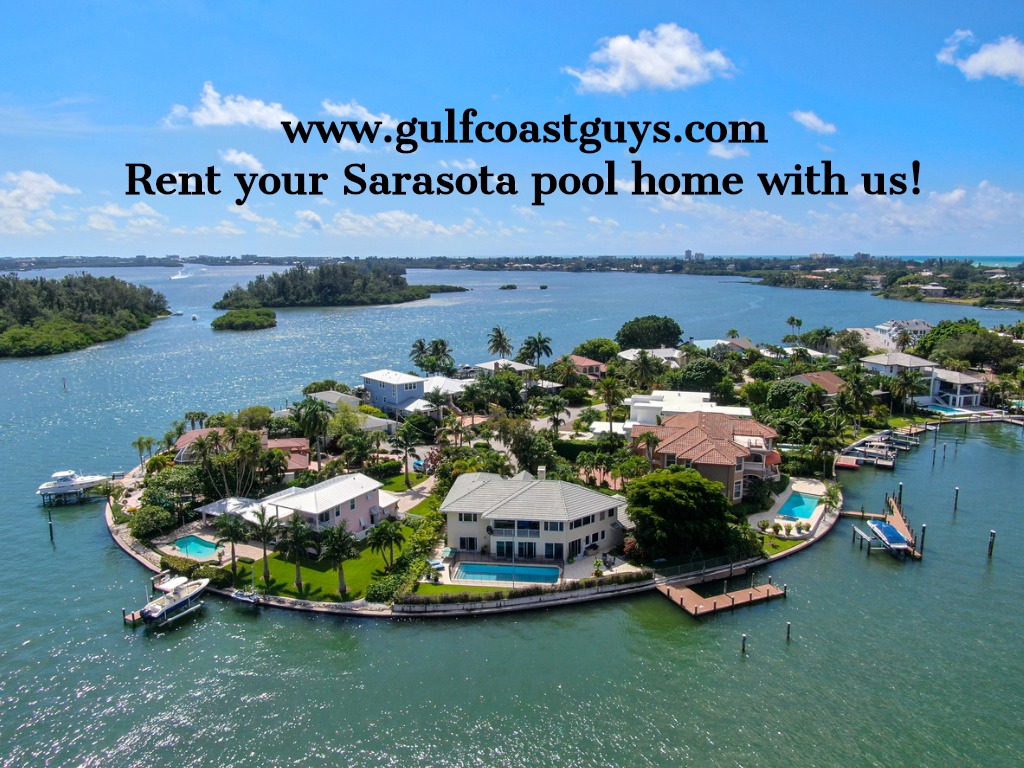 Santa Claus will need a rest after this year, and there is no better place than Florida to thaw out from the cold that will be everywhere but Sarasota and Bradenton come this year's holidays!  There is plenty of room for Santa and all the elves when you book a vacation rental home in Sarasota-Bradenton with Gulfcoastguys.com.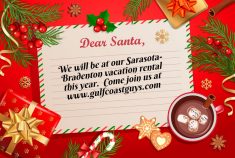 And when you rent a vacation home, everyone can come and even bring their own holiday decorations to make it feel just like home for the holidays.  Demand during the winter holidays is expected to skyrocket this year so make sure you book early and let Santa Claus know where you'll be, says Troy Piascyzk with Gulfcoastguys.com, an itrip.net vacation rental franchisee.  "People love that they can travel for the holidays and be together in a home instead of being split up in a boring hotel room" says Piascyzk.
When deciding what kind of home your family will need, consider all of your holiday traditions and what you would like to plan for your holiday.   Gulfcoastguys.com suggests that the family create a checklist of what they most want like to do for the holidays, and plan their trip around that list.   Some families enjoy visiting a a new Church or place of worship for the holidays, for example the Sarasota Grace Baptist Church's "Christmas At Grace" is a local favorite holiday event that features more than a half-million lights; the Jewish Federaton of Sarasota-Manatee sponsors A Taste of Chanukah; and there are other local attractions such as Jungle Gardens which has a holiday light display called Millions of Lights Magical Night which is a Sarasota favorite.
Looking for other fun things to do?
SRQFUN.COM has great ideas for relaxation, adventure, or perhaps some fresh discoveries.  The Bradenton Gulf Islands tourism board has put together some great itineraries for you and your family to enjoy original and inspirational vacation experiences in Florida.  You can find them all at srqfun.com.
A vacation rental for the holidays in Sarasota or Bradenton let's you enjoy the great Florida outdoors and also enjoy the Florida Holiday spirit and charm.  The vacation rentals that Gulfcoastguys.com rents in Sarasota or Bradenton have plenty of room for families to be together, and a kitchen to cook their favorite holiday meals.  And some of their vacation rentals have fireplaces to hang the stockings for when Santa gets there!  Just be sure to check all of the amenities of each rental home.  And if you want a swimming pool, be sure to check out our 7 reasons to choose a rental home with a swimming pool here.
About Gulfcoastguys.com
www.gulfcoastguys.com is a vacation website providing vacation rentals through www.itrip.net in Bradenton and Sarasota, Florida. iTrip Vacations Sarasota-Bradenton (an itrip.net franchisee) is locally owned and operated, ensuring you and your guests receive personalized vacation rental management service. Our full-service program focuses on increasing your net rental income and guest satisfaction, so you can work less. We handle every detail – from cleaning and maintenance to dynamic pricing and gathering better reviews. Additionally, our proven marketing techniques generate more revenue for your property, which increases your return on investment.
The post Mrs. Claus rented a vacation rental with Gulfcoastguys.com in Florida first appeared on PRUnderground.
Original Press Release.