Mary Jane's CBD offers customers an alternative to harmful pharmaceutical drugs, with all-natural hemp-based CBD products
(PRUnderground) October 8th, 2020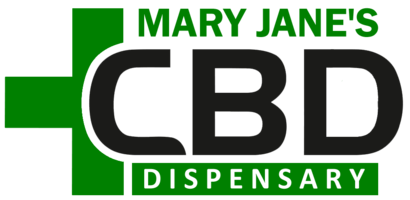 One multi-state operator that is attracting much deserved attention in the industry is Mary Jane's CBD Dispensary. Company founders Mason Habib and Matthew Meyer say that the goal of the business is to make quality CBD products that meet high standards and be accessible to anybody that needs it. It's important to be a veritable source of credible information regarding CBD and the benefits of CBD for health, wellness and overall vitality.
The company, one of the fastest growing retailers of CBD wellness products, is helping to push boundaries and clear new paths for the retail CBD market, with the establishment of new retail locations in select cities across the U.S. With a robust website to match, Mary Jane's offers free shipping on all of their products to all 50 states. More information can be found on their website at http://www.mjcbd.com
Mary Jane's CBD offers customers an alternative to harmful pharmaceutical drugs. Almost all of the company's products are branded under their own name, and all are in conformity with regulatory standards, made in the USA, and are third-party lab tested. Mary Jane's locations and products are all the same, so no matter which store or state you visit, you will always get the same experience.
For Mary Jane's CBD, business is booming. Starting from its already established eight locations spread across four states, the company is set to launch five more in the coming months. This move is precipitated against the backdrop of market trends supporting their continued growth.
The company founded in 2018 in San Antonio, Texas, is breaking barriers to reach more people across geographical locations in the U.S. With four locations in San Antonio, Texas, two in Memphis, Tennessee, one in Savannah, Georgia, and one in Asheville, North Carolina, the company is positioning to become the leading CBD dispensary chain in the country. To further the agenda, the company is also opening up new franchise opportunities for businesses looking for a dependable name in the industry.
In recent years, the industry has witnessed significant growth in spite of regulatory challenges that continues to serve as impediment to growth. However, Mary Jane's CBD has seen a double-digit growth rate for 2019, with the same expected for 2020 and beyond.
About Mary Jane's CBD Dispensary
The post Mary Jane's CBD Dispensary is Booming with 8 Retail Locations Across 4 Different States first appeared on PRUnderground.
Original Press Release.