If you haven't heard about the Economic Club of Colorado, it's time you do.
(PRUnderground) September 28th, 2020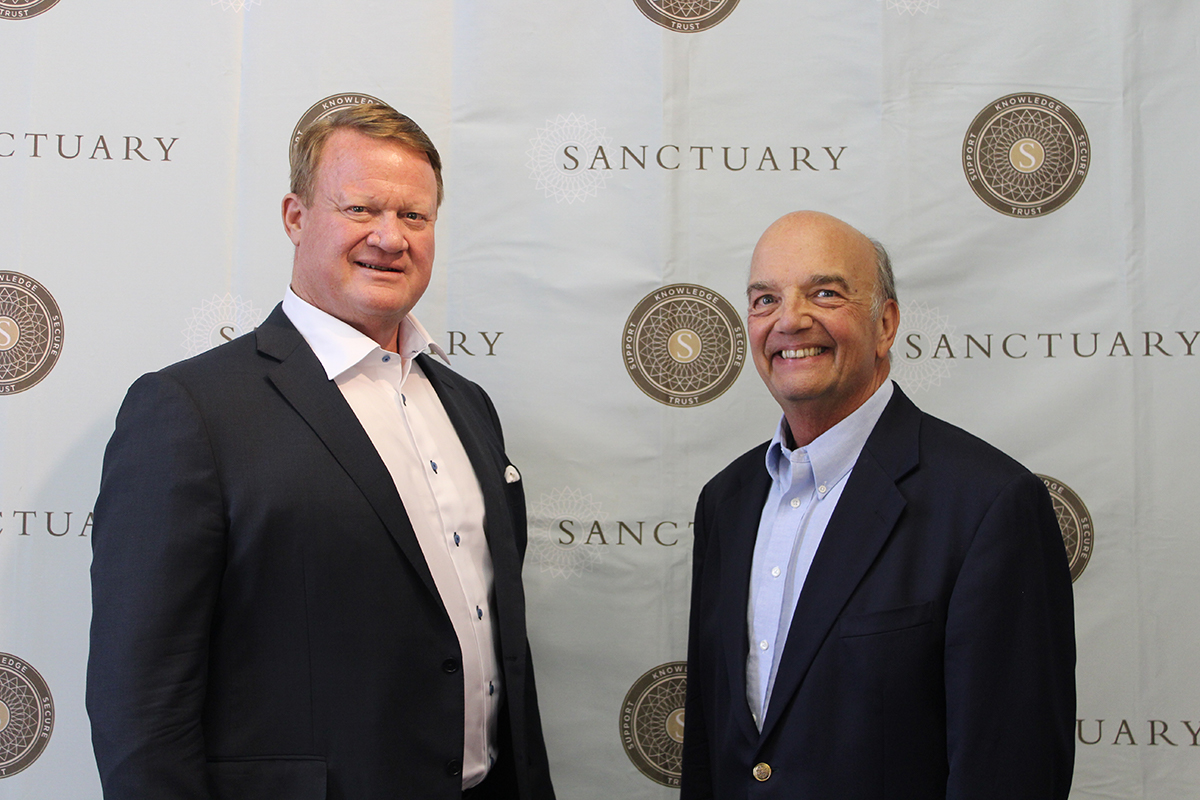 Richard Wobbekind has a long list of accolades. 
A very long list. 
Richard is the Associate Dean for Business & Government Relations, Senior Economist and Faculty Director of the Business Research Division at the University of Colorado Boulder. 
He's also the past president of the National Association for Business Economics, and he's responsible for producing the quarterly Leeds Business Confidence Index for Colorado—a crucial economic bellwether that is relied upon by hundreds if not thousands of business owners, economic planners, and community leaders throughout the state.
You get the point: Richard Wobbekind has an immense amount of intellectual capital when it comes to curating the economic picture of Colorado. 
However, prior to 2020, the genius of Richard Wobbekind was largely relegated to the walls of academia. That is, until Denver-area philanthropist and private wealth manager Martin "Marty" Erzinger saw an opportunity to help connect Richard and his insights to a much broader, farther-reaching audience. 
What would happen next would drastically enhance economic forecasting in Colorado, by any measure. 
Enter the ECC
If you haven't heard about the Economic Club of Colorado, it's time you do. 
Founded in 1985, The Economic Club of Colorado is a leading forum in the Rocky Mountain West where world leaders in business, government, and policy network with other leaders of the region. This organization has fostered powerful connections among directors of local businesses including Dazbog Coffee, The Halcyon Hotel, The Women's Beauty Project, and more.  
This exclusive group of CEOs, presidents, board chairs, and managing partners represents a caste of economically crucial decision makers who depend on the thoughtful dissemination of fact-based economic information—just the kind of information that Richard Wobbekind has made a career out of analyzing and interpreting (he's been doing it for 31 years, to be exact). 
It's almost as if Richard Wobbekind and the ECC were made for eachother. It's almost as if getting Richard Wobbekind a membership with the ECC would be an invaluable boon for those whose livelihoods hinge on the economic success of our state. 
There was just one problem…the cost of membership in the Economic Club of Colorado exceeded the budget that Mr. Wobbekind had access to as the 2019 calendar year drew to a close. 
This is when Marty Erzinger made the decision to pledge a generous $2,500 endowment that fully covered Richard Wobbekind's membership in the ECC. 
Shifting into a Post-COVID Paradigm
Before the Coronavirus pandemic, the Economic Club of Colorado was hosting between six and ten luncheons a year, each including talks given by keynote CEOs, notable economists and other thought leaders in the Colorado business community. 
However, social distancing and quarantine directives threw a massive monkey wrench into ECC's plans for 2020. In March, the decision was made to temporarily move all of the remaining ECC events from in-person to online, until such time as it becomes safe to return to in-person events.
This development allowed for Richard Wobbekind to deliver a keynote talk during a virtual meeting of the Economic Club of Colorado on May 27th, 2020. 
This talk was revelatory to say the least. 
Richard Wobbekind was able to use historical economic data gleaned from prior recessions along with various macroeconomic indicators to make an educated prediction about just how long it's going to take for Colorado and the rest of the US to recover from COVID, economically. 
His verdict? 40 months. 
…An estimation that equates to roughly half the time it took for the US to recover from the 2008 recession. 
Wobbekind's talk was equal parts optimistic and realistic. And, were it not for the selfless endowment graciously provided by Marty Erzinger, the ECC would have been without the direly important economic acuity that Rich Wobbekind brings to the table. 
Today, Erzinger continues to play an instrumental role in the ECCs mentorship program, serving as a mentor for younger, less experienced business people, entrepreneurs, students, and budding community leaders.
Courtney Kanouff, Executive Director of the Economic Club of Colorado, had this to say about Marty Erzingers ongoing support: 
"The contributions that Martin Erzinger and Richard Wobbekind have made to the Economic Club of Colorado cannot be overstated. Through Marty's endowment of Mr. Wobbekind's membership, we've been able to raise the tide lifting all ships here in Colorado at a time when it was needed most."
About AAERO PR
The post Marty Erzinger Pledges Endowment for Vital Economic Club Membership first appeared on PRUnderground.
Original Press Release.