As people move outside to enjoy fall after COVID lockdown, ragweed has struck, but a Phoenix company is helping U.S. doctors prescribe relief without pills.
(PRUnderground) September 15th, 2020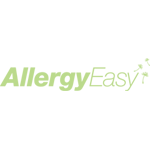 First came stay-at-home orders due to COVID-19. Then came summer heat. Now, just as people are desperate for some elbow room and cool air in the great outdoors, dreaded ragweed pollens are taking to the air. But while pills such as antihistamines may be the first line of defense for many sufferers, AllergyEasy is helping doctors introduce patients to a more natural, lasting solution.
AllergyEasy was started by Dr. Stuart Agren, M.D., one of the first U.S. doctors to prescribe sublingual immunotherapy for allergies to pollen, mold, and pet dander. Sublingual immunotherapy works a lot like allergy shots. It starts with liquid antigen that exposes patients to the very thing that makes them allergic so that they can ultimately become accustomed to and desensitized to it. With shots, antigens are injected under the skin. With drops, liquid antigen is placed under the tongue where it is absorbed into the bloodstream through specialized cells in the mouth.
After successfully treating thousands of his own patients using sublingual immunotherapy, Dr. Agren began helping primary care physicans around the country do the same through a turnkey allergy treatment program. Doctors receive extensive training, allergy testing supplies, and ongoing support for the treatment of their allergic and asthmatic patients. To date, doctors in over 30 states are offering the AllergyEasy program.
Because the program is nature-based (allergenic extracts mixed into a saline solution), it is free of the side effects of synthetic medications. It also helps people break free from an endless cycle of popping allergy pills.
"At this time of year, we always get a rush of people who are feeling miserable because of ragweed pollen," said Dr. Agren. "They want more antihistamines or decongestants or steroids, but these aren't a solution. As soon as they stop taking the medications, the symptoms return."
According to Dr. Agren, anybody who experiences allergy symptoms for more than a few months of the year — or who experiences short but severe bursts of symptoms — should talk to their doctor about allergy immunotherapy, whether through allergy shots or sublingual allergy drops.
"Allergy immunotherapy is the only treatment that has been shown to alter the underlying allergy for lasting relief. Everything else just gives temporary relief without touching the allergic immune response," said Dr. Agren.
Ragweed is widely known as the most insidious of all allergenic pollens, and it tends to peak in mid-September. One ragweed plant can send up to a billion pollen granules airborne, and those pollens are very light so they can travel far and wide. As a result, there are very few parts of the country that aren't afflicted by the pollen.
Unfortunately, ragweed season seems to be getting worse. Recent scientific studies have shown that global warming may be lengthening and intensifying the ragweed pollen season.
Dr. Agren said that patients should talk to their doctor to see if they are a candidate for allergy immunotherapy and discuss whether they should get the treatment in the form of allergy shots or drops. He said that given the choice, most of the patients in his private practice opted for sublingual allergy drops due to their safety and convenience.
"Because the drops have been shown to have a higher safety profile than shots, they can be administered at home. Shots have to be taken under direct physician supervision due to their elevated risk for anaphylactic reaction," said Dr. Agren. "I have found that most patients prefer the drops because you can take them anywhere — in the house, at work. You just drop them under the tongue each day and you're done."
Dr. Agren said that patients with recurring ragweed allergies should talk to their doctor rather than continuing the cycle of misery.
"Ragweed isn't going away, and it's probably going to get worse in future years. Desensitization therapy can help stop the cycle without loading your body up with chemicals," said Dr. Agren.
To learn more about sublingual immunotherapy or how it can help diminish ragweed allergies, call (877) 276-3393 or visit www.AllergyEasy.com.
About AllergyEasy
AllergyEasy helps allergy doctors around the country provide sublingual immunotherapy (allergy drops) to their patients who suffer with allergies to pollen and food allergies (including dairy allergy, wheat allergy, nut allergy, fruit allergy and more.) AllergyEasy can connect patients to a doctor in their area who offers sublingual allergy treatment.
Disclaimer: The statements made regarding these products have not been evaluated by the Food and Drug Administration. The information on this website or in emails is designed for educational purposes only. It is not intended to be a substitute for informed medical advice or care. You should not use this information to diagnose or treat any health problems or illnesses without consulting your physician. The news site hosting this press release is not associated with AllergyEasy or Dr. Stuart Agren. It is merely re-publishing a press release announcement submitted by a company, without any stated or implied endorsement of the product or service.
The post With Ragweed Peaking, AllergyEasy Offers Respite with Allergy Shot Alternative first appeared on PRUnderground.
Original Press Release.