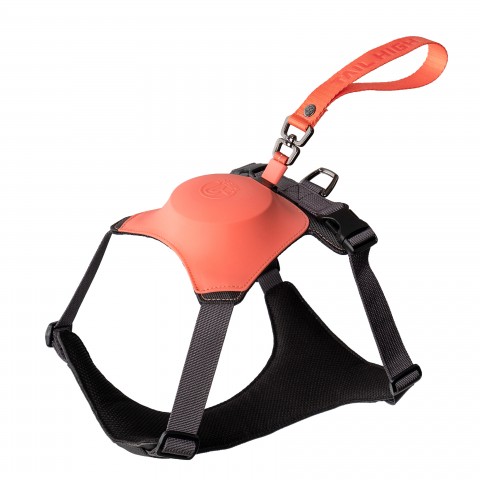 FIRSPURT has launched the brand of 'TAILHIGH', that innovates outdoor pet products with new technology.
The first product of the TAILHIGH brand, 'Hybrid Dog Harness', is an all-in-one type product that combines a harness with a leash into one. It eliminates the hassle of repeatedly attaching and detaching the leash to the harness in various situations. The leash module is invented by the company itself. The module adopts the principle of a seat belt that utilizes patented two-way instantaneous safety stop technology, so it is possible to quickly control the dangerous behavior of the dog just by pulling the string.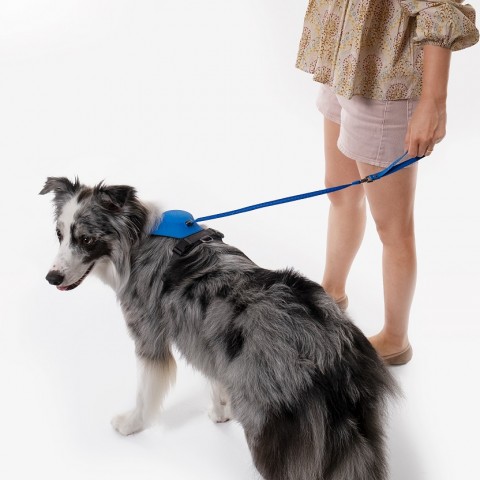 The leash module is developed to be sturdy and lightweight, has the durability that can be applied from small dogs to large dogs over 77lbs(35kg) and can be extended in lengths of up to 4.9ft(1.5M). The hybrid dog harness is finished with a non-toxic, flexible elastomer material, so it can be used lightly and in a sturdy manner for various outdoor environments and provide high satisfaction in the design.

Video Link: https://www.youtube.com/embed/PHclUkMoKrI
Yong-joon JANG, CEO of TAILHIGH, said, "hybrid harness is a product that is especially useful for people who enjoy leisure activity with companion animals. We expected that it will offer an excellent user experience when people need to control their dog off-leash while moving a vehicle or going on outdoor activities such as trekking. He further addressed "We will launch a variety of outdoor products for companion animals starting with the TAILHIGH hybrid harness to create a fun and joyful outdoor life for both the people and companion animals."
TAILHIGH Hybrid Harness is planning to commence global sales from September 2020 through its online mall after successfully completing its funding at Wadiz, the Korean crowd-funding platform, from July to August 2020.
Media Contact
Company Name: Firspurt Inc.
Contact Person: Yongjoon Jang
Email: Send Email
Phone: +82 10 6606 9124
Country: Korea
Website: https://www.gobizkorea.com/user/goods/frontGoodsDetail.do?goods_no=GS2020071393597&ctgryCode=S0200200090000&upperCode=M0200200000000&goodsNms=TailHigh-Hybrid-Dog-Harness-SunsetPink-S,M,L