Nuvi advances strategic planning by providing industry-leading social analytics so companies are better equipped to inform every step from planning to implementation to analysis.
(PRUnderground) August 21st, 2020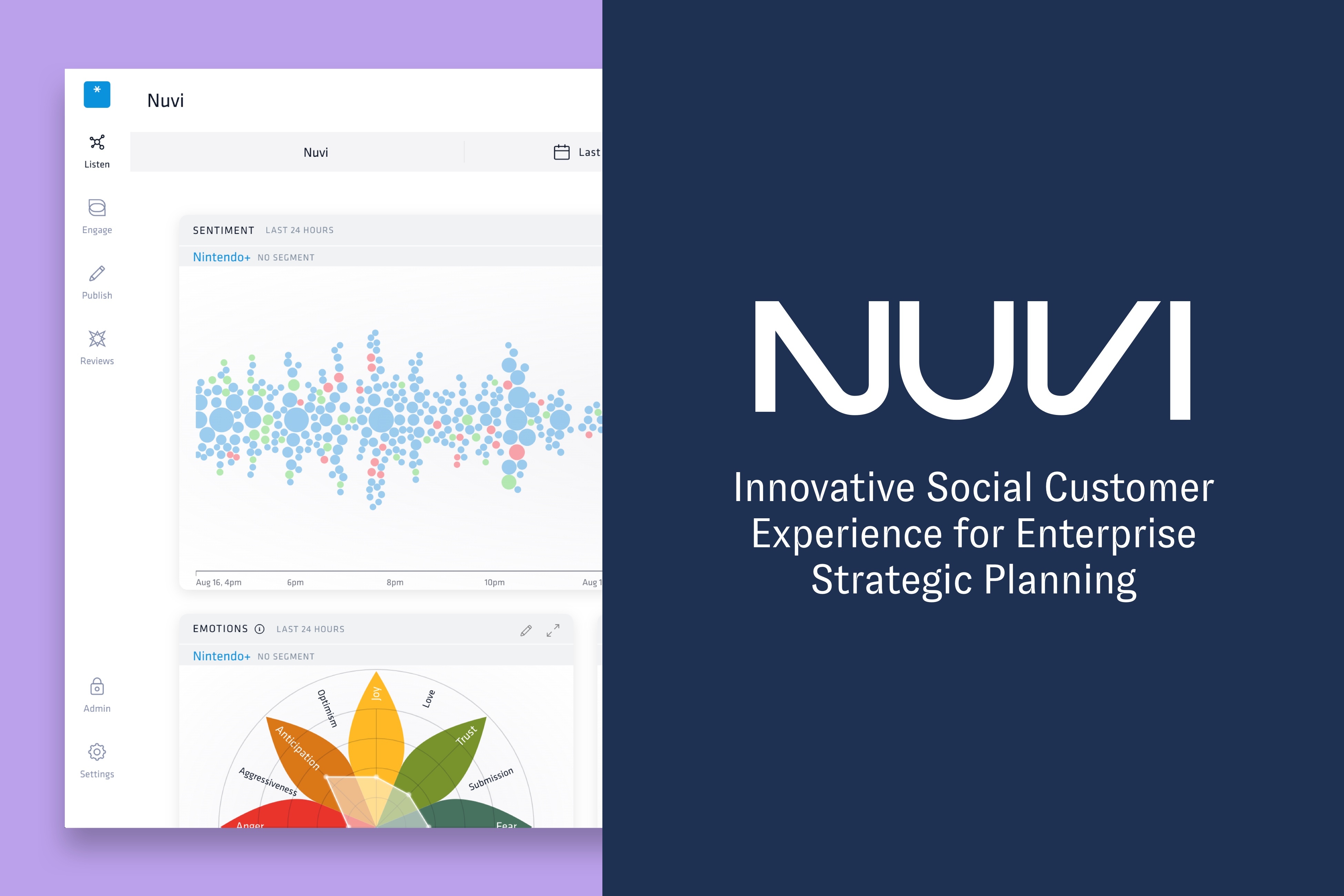 Nuvi's enterprise customer experience platform utilizes social analytics and management tools to equip a business with a deep, holistic understanding of their audience and to enhance strategic collaboration and implement so marketing teams can craft messaging for their customers while also working toward the company's goals.
Social listening through Nuvi provides enterprise marketers with highly accurate insight that provides a comprehensive view of their industry, their social performance, and their customers in real-time. The granularity of this data empowers marketers to improve the effectiveness of their strategies and support company goals. An organization's goals of reducing attrition and increasing customer lifetime value can be difficult to meet, let alone exceed, without real-time social analytics that enable marketers to see and quickly adapt to shifts in customer sentiment, rising industry trends, or unexpected business or world crises. 
Nuvi's tools empower businesses to "Focus on the right message for the right people at the right time," as Bizo founder Russell Glass has encouraged. 
Obtaining the right insights to follow Glass's advice requires large scale data aggregation that can then be granularized for analysis of customer behavior or industry trends. Nuvi's social listening is equipped with filtering tools and data visualizations that enable businesses to focus on what will carry their organization into the future they envision with their strategic plans. 
Nuvi delivers a platform where enterprise marketers and brands can gather legions of social data, analyze that data for relevant insights, collaborate on strategy, execute that strategy, and evaluate and refine it based on performance, all in one place. 
To read more about strategic planning with Nuvi, click here. 
About Nuvi
Nuvi is a customer experience management and social analytics software platform built on an industry-leading language engine.  Nuvi helps you listen, plan, publish, engage, analyze, locate, review, and capture your way to better customer experiences.
For more information, see Nuvi in action.
Original Press Release.