Nuvi supplies enterprise brands and marketers with industry-leading social data and management solutions that enhance social customer experience strategies and ROI.
(PRUnderground) August 17th, 2020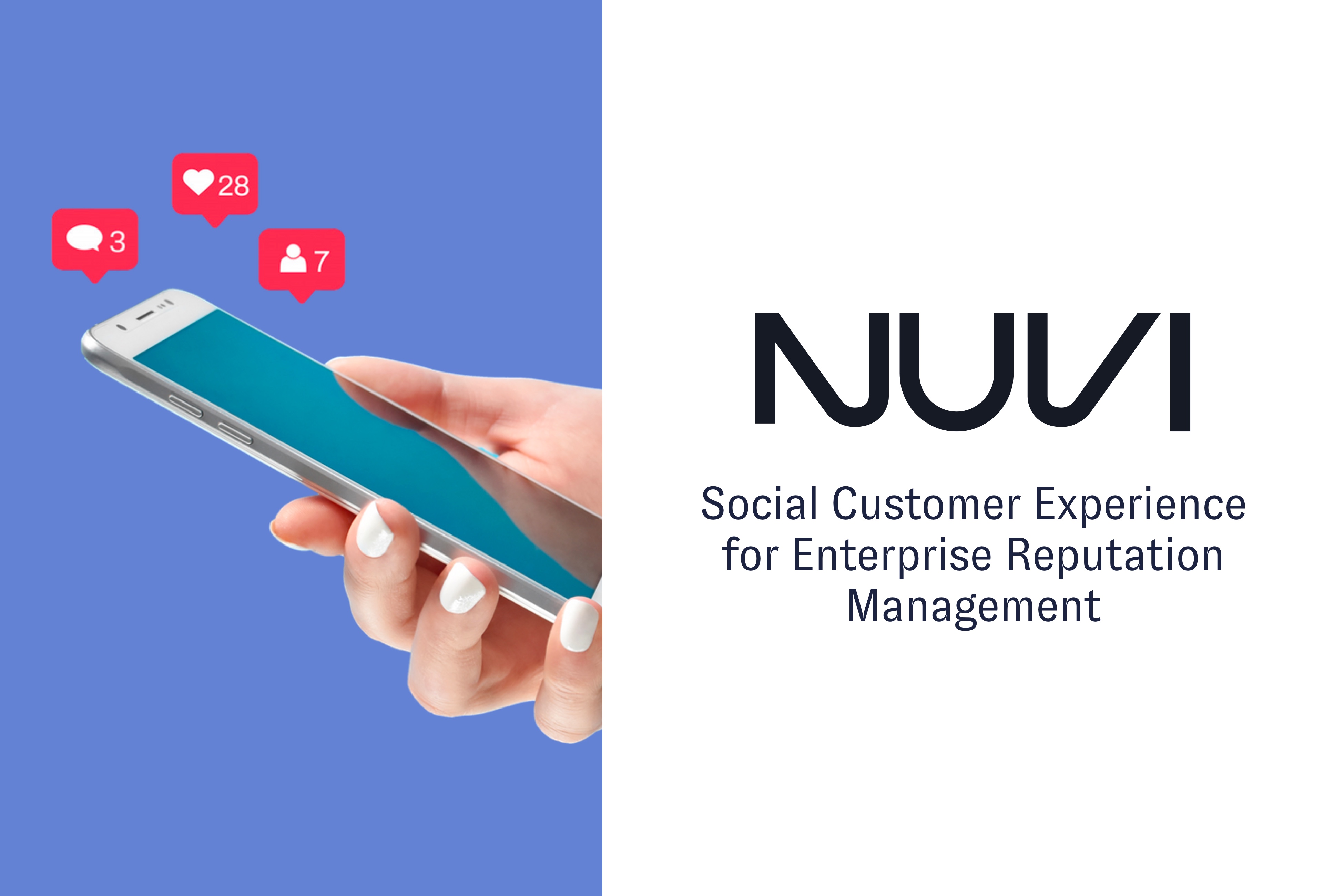 Nuvi equips their enterprise reputation management platform with social analytics and management tools that drive brand conversation, improve customer engagement, utilize influencers, and provide crisis management—enhancing the overall customer journey. This is all accomplished through enterprise-level social customer experience (CX) management.
Nuvi asserts that reputation management through Social CX solutions can increase brand loyalty and revenue. Online reputation management for enterprises through Nuvi focuses on maintaining a healthy social environment that attracts new customers and retains them. A healthy social environment is maintained when reputation strategies fixate on developing 5 key loyalty behaviors, that all together can increase annual revenue by 25.8%. 
To back up their assertion, Nuvi lays out Hertz's experience with Nuvi's reputation management platform. Where before Nuvi, Hertz had experienced a poor reputation due to lack of social customer care, now after this one campaign with Nuvi, they saved $3.5 million, increased services levels by 67%, and was awarded a Shorty Award for Best-in-Class Social Customer Care.
Nuvi's Social Customer Experience Platform allows you to analyze your reputation across all locations and engage more authentically with your audience as you listen and understand them.
As Walter Landor explained, and as Hertz experiences, "Products are made in the factory, but brands are created in the mind." 
Nuvi takes Landor's claim seriously. As such, they've built their collaborative suite of Social CX tools upon the foundation of accurate, real-time data as it fuels strategies focused on integrating a brand into a customer's identity and increasing ROI.
See how Nuvi helps enterprise companies develop brand loyalty through effective customer experience strategies. Learn more about their innovative approach here.
About Nuvi
Nuvi is a customer experience management and social analytics software platform built on an industry-leading language engine.  Nuvi helps you listen, plan, publish, engage, analyze, locate, review, and capture your way to better customer experiences.
For more information, see Nuvi in action.
Original Press Release.