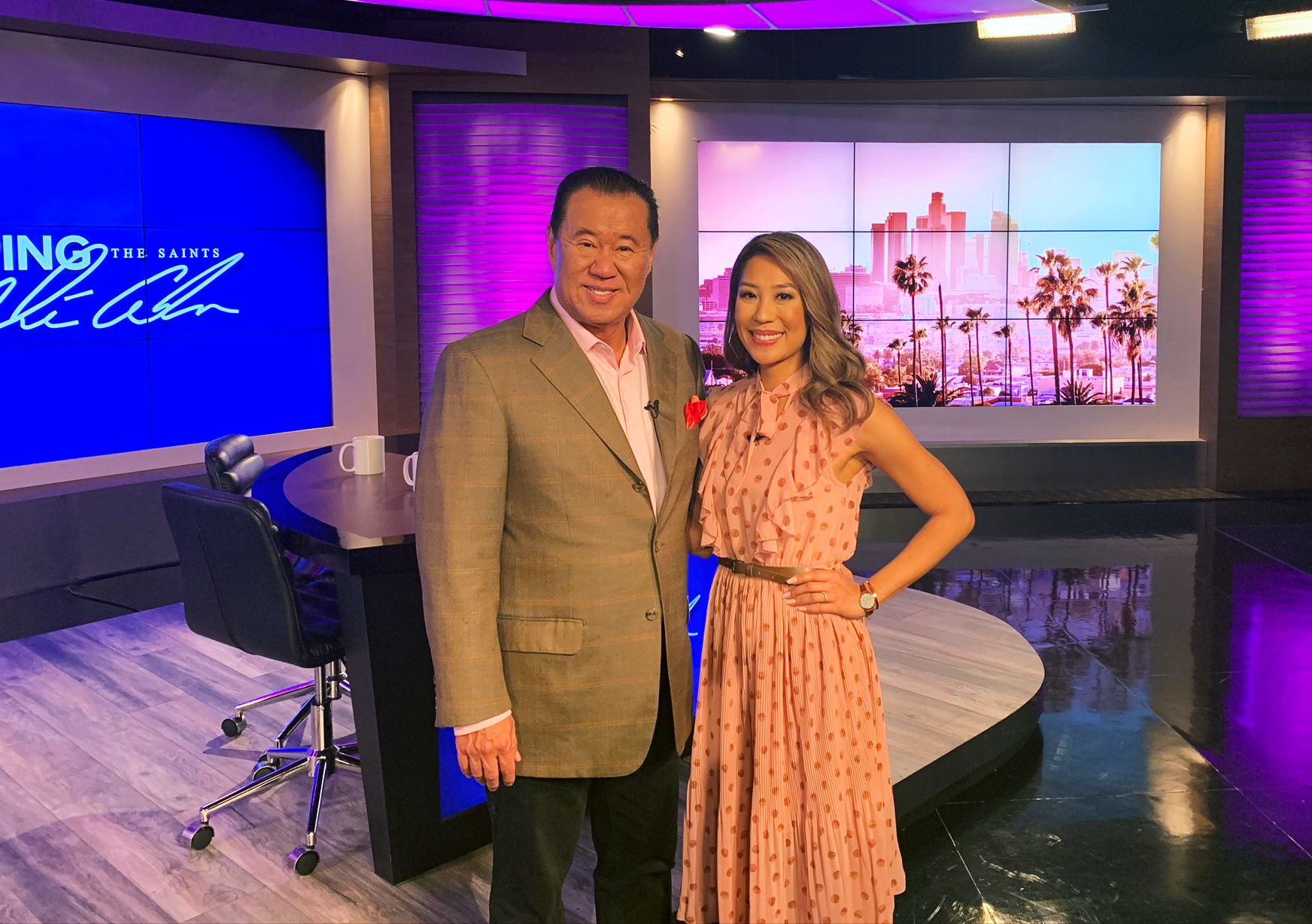 Papa Ché Ahn will be joined by his daughter, Joy Ahn Ngu, to co-host their debut TV show, Equipping the Saints with Ché Ahn. It will premiere on July 28 on GOD TV at 8:30 pm EST leading people into an encounter with the Holy Spirit.
In the inaugural season, Pastor Ché has chosen 12 influential public figures to join him to illuminate millions of viewers through television in these dark times. Iconic guests such as Eric Metaxas, Cindy Jacobs, James Goll, Dr. Arleen Westerhof, Michael L. Brown to share their personal experiences with God and spirit-led stories that helped countless believers create systematic change in their lives.
Candid and in-depth conversations surrounding a variety of topics ranging from prophecies, business, family, education, government, and many more. Papa Ché's hope is to create a platform that will enlighten, inspire, and heal viewers from all backgrounds and help them lead a better life. "We believe that your life will be transformed by this show," says Papa Ché.
Pastor Ché Ahn is the founder and senior pastor of Harvest Rock Chuch in Pasadena, CA, President of Harvest International Ministries, International Chancellor of Wagner University, and founder of Ché Ahn Ministries. In 1984, he received a prophetic calling to move to Los Angeles to see a Great Harvest. He has authored multiple bestselling books, including Modern-Day Apostles. Papa Ché also launched multiple projects to help alleviate the economic devastation on communities caused by the Covid-19 pandemic.
Throughout his prophetic journey, Papa Ché with his wife, Sue, built one of the largest and most diverse churches in the world, with 25,000 affiliated churches in over 65 countries. Equipping the Saints with Ché Ahn allows him to continue manifesting heaven on Earth with inspirational guest speakers engaging edifying dialogues that will forever change the way we view the world.
Tune in to Equipping the Saints with Ché Ahn on GOD TV every Tuesday, starting July 28th. Available in over 300 million homes worldwide via DirecTV, DISH, and the GOD TV app. Visit CheAhn.org to find out more about Ché Ahn Ministries and sign up to get all the latest updates. Subscribe to Ché Ahn's Youtube Channel, where you will be able to stream all the episodes.
Promo video: https://www.youtube.com/watch?v=Xanh0E-oZ34
Media Contact
Company Name: Rachel Dares PR
Contact Person: Rachel Dares
Email: Send Email
Phone: 7147189043
Address:680 E. Colorado Blvd. #2044
City: Pasadena
State: CA
Country: United States
Website: www.RachelDaresPR.com