Jacob Khan publishes a Medium page with insights into the Harvard Faculty of Arts & Sciences Finance Department, where he held an internship during his second year at Harvard.
Cambridge, Massachusetts – Jul 3, 2020 – Jacob Khan shared his experience at Harvard Faculty of Arts & Sciences on Medium.
For more information, please visit: https://medium.com/@jacobkhan/harvard-faculty-of-arts-and-science-summer-finance-intern-shares-his-second-year-experience-at-ef3cd85e836e
Jacob Khan was a Finance Intern at Harvard Faculty of Arts and Science for his second-year summer internship at Harvard. He worked with the finance team at the Division of Science.
Khan said he learned a lot about how to deal with large amounts of data. Khan also led the division's digitization efforts and was impressed with the work ethic and collaboration of the team.
Khan says he learned a lot about how to automate data in Excel using VBA and gained meaningful experience in data analytics and reporting.
About Jacob Khan
Jacob Khan is an A.L.B. Candidate at Harvard University studying Business Administration & Management in Extension Studies class of 2021. Jacob is a student member of the Harvard Business School Association of Boston and the Harvard Alumni Entrepreneurs. Jacob has an interest in leadership and management and is spending his summer interning at a search fund as a Private Equity Analyst.
During the regular semester, Jacob Khan works as an Equity Research Analyst at Harvard Business School for an M.B.A. Professor of Finance. Last semester Jacob was a Senior Investment Research Analyst at the Harvard Financial Analyst Club.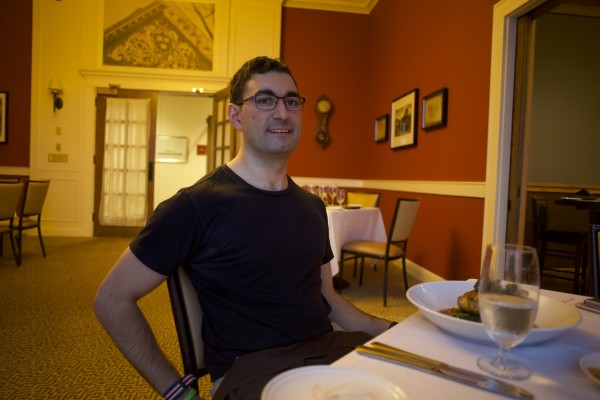 Jacob Khan at Harvard Club of Boston
Follow Jacob on Instagram & Twitter:
https://www.instagram.com/theivyjake/
https://twitter.com/jacobjkhan
For more information, visit: https://about.me/jacobkhan/
Media Contact
Company Name: Slickster PR & Marketing
Contact Person: Elana Khoury
Email: Send Email
Phone: 617-744-9587
Country: United States
Website: www.slickster.us