Evoke Electric Motorcycles enters into a distribution agreement with Greenwit Technologies Inc. for distribution of Evoke's line of electric motorcycles into Canada. Greenwit Technologies Inc. and its founder and CEO Steve Miloshev brings decades of distribution, sales, and service of electric vehicles. Entering the Canadian market in 2002 with his own line of electric scooters and electric bicycles, Greenwit Technologies looks to leverage its experience in low speed electric vehicles to lead the fast-growing electric motorcycle sector in Canada. Greenwit Technologies Inc will offer distribution, inventory, sales and aftersales service support to all Evoke riders in Canada.
Evoke Electric Motorcycles looks forward to supporting Canada as a growing e- motorcycle market, along with its other distribution markets in areas such as Australia, Austria, Hungary, New Zealand, Poland, etc.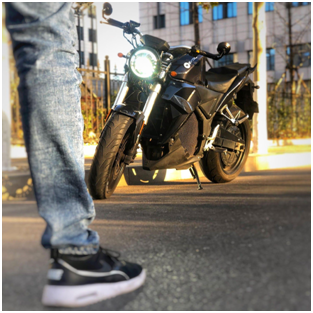 Evoke's new 2020 Urban Classic and 2020 Urban S will be available for sale shortly and will feature new upgrades on the battery, ECU and software. These new upgrades give the riders a whole new acceleration curve while adding safety and stability to the battery and power electronics. The 2020 Urban Classic will also come standard with dual onboard chargers taking the charge time down to only 90 mins to 80%.
Evoke Electric Motorcycles: Canada
GREENWIT TECHNOLOGIES INC.
336 W 2nd Ave, Vancouver, BC, V5Y 1C8 Contact: Steve Miloshev
Tel: 604 779 7995
E-Mail: [email protected]
About Evoke
Evoke Electric Motorcycles is a technology company that designs, develops, and manufactures electric motorcycles, small electric vehicles and electric power train components for urban transportation focused on eliminating range anxiety by leveraging our ultra-fast charging technology and electronic management systems. Evoke has changed the way the next generation will enjoy the adventure. Our captivating electric motorcycles electrify the soul.
About Greenwit
Greenwit Technologies is a Canadian company based in Vancouver, BC specialized in two and three-wheel Personal Electric transportation. They have developed their Motorino brand https://motorino.ca/ which became not only a symbol of quality performance and style but good support as well. For the last few years Greenwit has concentrated on road and highway legal electric motorcycles with the ambition to have the best electric motorbikes under one roof.
To learn more please visit:
Web: https://evokemotorcycles.ca/
Facebook: https://www.facebook.com/evokemotorcycles/
LinkedIn: https://www.linkedin.com/company/evoke-electric-motorcycles
Medium: https://medium.com/@EvokeMotorcyles/
Instagram: https://www.instagram.com/evokemotorcycles/
Twitter: https://twitter.com/evokemotorcycle
For media queries, please contact: [email protected]
Media Contact
Company Name: Evoke Electric Motorcycles: Canada Greenwit Technologies INC
Contact Person: Steve Miloshev
Email: Send Email
Phone: 6047797995
City: Vancouver
Country: Canada
Website: https://evokemotorcycles.ca/