CanvasPrints.com provides quality canvas photo prints to consumers and businesses
(PRUnderground) June 24th, 2020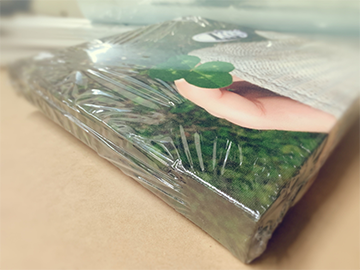 CanvasPrints.com, a top canvas printing company based in Asheville, NC, has expanded its operations to print more canvases than ever before. Their new website features fantastic custom canvas options and nearly unlimited new sizes. They will continue to provide quality personalized canvas prints at higher volumes throughout the United States.
In less than a year since its acquisition by EpicPrint, CanvasPrints.com has quickly risen to be a major player in the consumer and commercial canvas prints industry. Their state-of-the-art UV InkJet KM-1 Presses allow the company to print up to 20,000 canvases per day. Being the only volume canvas prints company in the United States with this printer, they can exceed expectations and provide a photo print with impeccable clarity.
Recently, the trend of custom wall art has greatly increased and more people are wanting a personalized canvas than ever before. Within the increasing personalization trend of wall art, gallery walls are becoming more and more popular. The new sizes available from CanvasPrints.com allows customers to mix and match their canvas selections without breaking the bank. This provides a fun way to breathe new life into outdated rooms.
In addition to adding more product options to the site, the company has also streamlined the process of ordering canvas into three main steps. First, customers upload their photos to the online designer. Here, they will be recommended the best-sized canvas for their images. If they wish to change the size, options such as shelf-sized or large canvases are available. Next, customers will be brought to a modal where they can choose to add custom borders to their photos, along with a variety of other options. The final step is to check out. This simplified process makes it easier for customers to receive the canvas print that they desire.
CanvasPrints.com sets itself apart by offering printing solutions for enterprise customers. Thanks to their extremely high-speed printer, the company is able to exceed the quadrant color gamut. Company operations run around the clock to fulfill mass quantity orders, resulting in canvas prints that are consistent, beautiful, and representative of each company's unique brand identity.
The team at CanvasPrints.com guides each order from start to finish. Each canvas is fashioned to a handmade frame, resulting in a 100% American made product. Canvases are then carefully packed and can be received promptly with next day shipping. The variety of new sizes allows for a perfect fitted canvas for living rooms, bedrooms, entryways, offices, and more. CanvasPrints.com is excited to continue to help imprint your memories forever with affordable and museum-quality canvas prints.
About CanvasPrints.com
CanvasPrints.com was founded in 2019 by Maddison Lake of Lake Holdings with the sole mission to provide the best quality canvas prints available, at the lowest price point in the market. We ensure that each print is shipped the next day, and it comes with a 100% money-back guarantee.
Original Press Release.