Achieving financial freedom through income-producing real estate. How a 26-year-old, once pipe-fitter, grew his real estate portfolio in 12-months by utilizing partnerships.
(PRUnderground) May 11th, 2020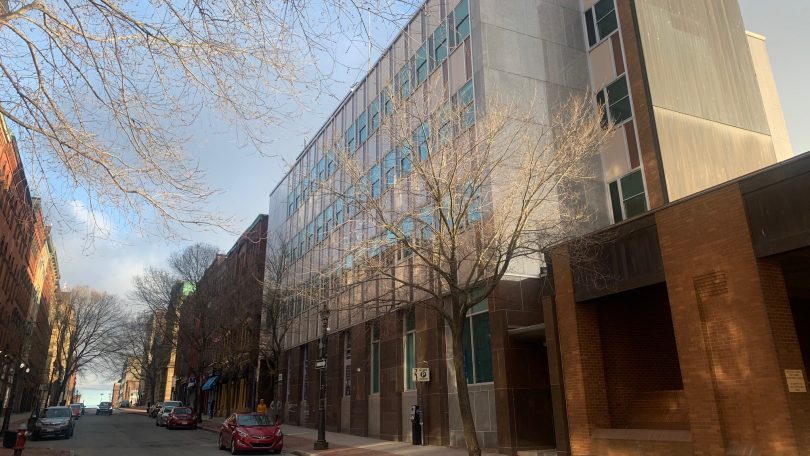 Spencer Riche started his real estate journey in 2017, living below his means as a pipe-fitter and acquiring two duplexes in the rougher parts of Winnipeg, MB. He renovated and self-managed both properties.  After getting his first taste of real estate, he decided to leave his pipe-fitting career and go "all-in".
Starting in 2019, up until now, he has acquired 11-properties in 4-different legal structures, 3-provinces, 1-state, 2-countries, 53 residential doors, and a 34,732 sq.ft. office building with 12 units occupied with strong businesses as his tenants. 
He has amassed a portfolio appraised at $6,468,300 with a monthly rent roll of $87,356 ($1,048,272 Annually). The portfolio is diversified with residential, and commercial offices.  As well as geographically diversified both inter-provincial and more recently into his second country, The U.S.
"Over the years I was educating myself on every aspect of real estate investing as I was very passionate about the idea and I truly believed in the model.  I would spend countless hours consuming real estate podcasts, books, and talking with local professionals. In 2018 my work began to slow in the oil industry, eventually leaving me jobless. Luckily at this point I had enough rental income to support my frugal lifestyle. Using the knowledge I learned over the years in real estate and the cash reserve I had saved up, I decided to take the leap into investing full-time." said Spencer
One strategy Spencer uses to find off-market deals is direct mail campaigns.  It was one of these campaigns that introduced him to one of his current partners, Brock Rogerson out of Calgary, AB.  Brock owned a couple of the properties Spencer sent letters to in his direct mail campaign. Brock called Spencer to see if he was interested in buying his Winnipeg properties.  In speaking with Brock, instead of buying Brock's properties, Spencer learned about the extremely attractive market in Saint John, NB.  Just a few days later Spencer had the initiative to hop on the plane and take a look at Saint John, NB for himself. It was on this trip that Spencer found his first deal of 2019 which was an aging triplex.  
He purchased the property in cash that he ran completely on his credit lines. This deal was located in Saint John, NB, 3,175km away from home. The buy, renovations and management were all done at distance. He knew prior to beginning the project he would need help entering a completely new market, with no local network, systems or experience. Rather than trying to reinvent the wheel on his own, Spencer reached out to Brock who has invested in Saint John, NB. for the 9-years. Brock who CREW has labeled the sophisticated investor "The Beast of the East" – August 2019. To make this project worth his new partners time, Spencer made the decision to carve out a sizable equity portion, because he recognized the value of learning about the local market and the benefits of a potential for a long-term partnership. This was the first time Spencer had partnered on any real estate transaction.  Until then, like most, always operated as the "lone wolf". 
The project's final summary was a successful BRRRR, (Buy, Rehab, Rent, Refinance, Repeat).  Returning all of his initial capital invested, leaving a small surplus and a cash flowing property of $600 per month. Had Spencer gone about this project on his own, it could have ended with a completely different outcome. This is when he had the "light bulb" moment, realizing the power of partnering, and joining forces with others who have more experience in the areas that he lacked. 
"Most investors shy away from 'giving up' any portion of the deal as they feel they deserve all the upside. Which is why most investors scale linearly, not exponentially. I would rather have a slice of a watermelon than a single grape" said Spencer. 
Moving forward, utilizing various partnership structures, joint ventures, corporations, limited partnerships, etc. Spencer brought in partners that were experts in their fields such as; capital partners, financers, and operating managers.  Propelling his real estate growth to:
Triplex – Saint John, NB

Triplex & SHF (vendor financed) – Winnipeg, MB

Triplex (house-hack) – Winnipeg, MB

6-plex – Saint John, NB

7-plex – Saint John, NB

24-unit apartment complex – Moose Jaw, SK

34,732 sq ft commercial office building with ocean views – Saint John, NB

Duplex & SHF – Atlanta, GA
Totaling over $6.4 Million is property value. Only 7 of the residential units are in his own backyard of Winnipeg, MB, the rest are managed remotely since they are located in various provinces through-out Canada and The U.S. This was all possible through utilizing strategic partnerships, focusing heavily on value-add opportunities and cash flow. 
While growing his buy and hold real estate portfolio, Spencer Co-Founded Sure Home Stays, a short-term rental, boutique hotel chain. Over the last year Spencer and his team have assembled over 50 short-term rental arbitrage units – in cities from coast to coast (Victoria, Calgary, Moose Jaw, Winnipeg, Halifax, and Saint John). Each unit is managed from his satellite office in Winnipeg, MB.  Most recently he has expanded to the USA with new operations in Philadelphia, PA and Atlanta, GA with several other cities expected in the coming months.
Spencer's approach used to be the one where he literally "swung every hammer", now he focuses on finding value-add properties, structuring deals, raising capital, and overseeing his portfolio. By partnering with those who have strengths in different areas, it has allowed Spencer to focus on his strengths while also learning quickly from his partners.  It has been a very successful recipe for solid and rapid growth.
About R2 Capital Partners Inc.
Real Estate Private Equity Firm
Original Press Release.