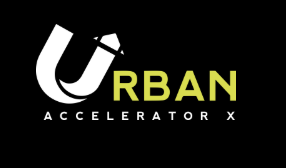 Columbus, OH – February 19, 2020 – Black entrepreneurship requires as much support and funding as any other venture. A new Ohio-based organization, Urban Accelerator X (better known as The U), has launched formally in January 2020 to offer ​education, finance, and resources to Black entrepreneurs and existing ventures, including corner shops, small restaurants, studios, salons, fashion and lifestyle services, and other unconventional ventures traditionally overlooked by mainstream funds.
Only 3% of total Venture Capital funding (around $85 billion) last year went to Black-owned businesses, and for women of color, the amount was a meager 1%. The Urban Accelerator thus aims to fill the gaps of access that urban entrepreneurs face while trying to reach training, resources, and funds. The U is run by three urban entrepreneurs who have been very diligent in the surrounding community and have a good understanding of the present business environment of Columbus.
"​The U is a safe space for People of Color to go and ask the questions they are too afraid to ask in other settings. We want to offer all the needed support to elevate small businesses as vital contributors to our black economy​," says Ron Day of The U.
In education, The U holds monthly workshops on topics like finance, legal aspects, sales, and marketing, etc. It runs Junior and Senior Accelerator programs to convert ideas into actual businesses and grow the existing ones. Quarterly Bootcamps are hosted over weekends to prepare the mindset and habits required of successful business owners.
As part of creating resources, the in-house team called the tribe is creating an online directory for people to shop black and receive business advice as well as reliable business services from other black resources. The tribe offers consultancy on marketing, finance, legal issues and other areas of concern to new entrepreneurs, including ground-level resources as part of the Small Business Agenda launched in November 2019.
Lastly, The U is currently working on providing building a fund that would provide scholarships to entrepreneurs to access training as well as provide seed money for qualified businesses who graduate in the program. The fund will assist those businesses that either fail to qualify for mainstream funds.
For more information, please visit: ​www.theucbus.com
Media Contact
Company Name: Urban Accelerator X – The U
Contact Person: LoLo Smith
Email: Send Email
Phone: 614-300-5950
Address:818 Rose Ave.
City: Columbus
State: OH 43219
Country: United States
Website: https://www.theucbus.com/