Leading Tampa Bay-based used car dealership, Corazones de Car Credit selects Gulfcoast Legal Services as the winner of their monthly awards for February 2020
Car Credit Tampa is a popular used car dealership in the Tampa area, with over two decades of business. In line with the company's goal of making Tampa Bay a dream area for every resident, including businesses and individuals. The dealership, through its charitable organization awards newly immigrated persons and businesses to the County every month, with $2,000 in cash or items that will assist them in their efforts. The award for February 2020 went to Gulfcoast Legal Services for outstanding service delivery and their impact on the County in a relatively short while.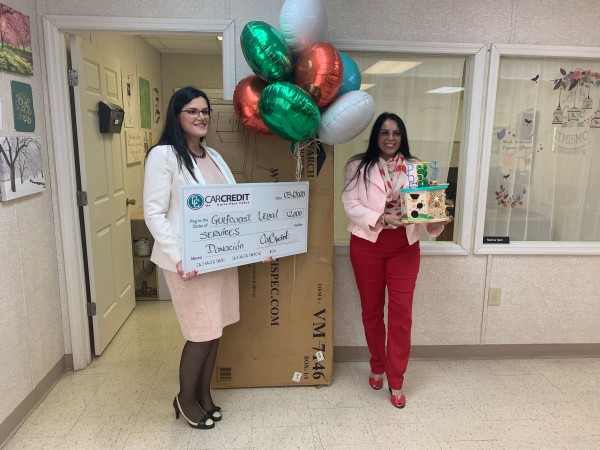 "We hope we won this award because our work has had a meaningful and substantial impact on the community. Legal services may not seem exciting or flashy but they are crucial in helping those in need. Compassionate, resourceful, and informed legal aid can make a world of difference in someone's life. We hope we are doing just that, especially for immigrants in our community who are facing incredible challenges within the legal system," said Chelsea Wait, Grants & Resource Development Manager for Gulfcoast Legal Services, Inc. (GLS).
Gulfcoast Legal Services, Inc. (GLS) has distinguished themselves in the area, steadily demonstrating their dedication to serving vulnerable individuals in the county. GLS serves those living in poverty, low-wage workers, persons with disabilities, veterans, the homeless, the LGBTQ community, victims of domestic violence or human trafficking, and the elderly. GLS provides assistance to the Hispanic community via civil legal assistance in the areas of immigration, human trafficking, family law, financial stability, and housing. Therefore, it has come as no surprise that the legal outfit scooped the prestigious monthly recognition, after being nominated by a wonderful community partner, Nuevo En US – Gabriela Romeri.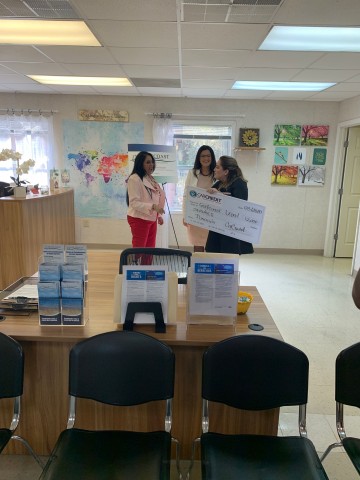 According to the spokesperson of the firm, the award will be channeled towards the sustenance of the firm and their amazing services, ensuring they can continue to have a direct impact on clients in the community.
In addition to the $2,000 monthly award, Car Credit Tampa donated $10,000 at the 2019 Corazones de Car Credit Gala in December.
For more information about Car Credit Tampa and the services offered, please visit carcredittampa.com.
About Car Credit Tampa
Car Credit Tampa is a used car dealership that serves the Tampa Bay area. The company currently has four Tampa Bay area locations and offers Guaranteed Auto Approval to people with no credit or bad credit in an effort to help them build credit and live the American Dream. Steve Cuculich, owner and founder of Car Credit Tampa established Corzones de Car Credit in 2019 to recognizes one Tampa Bay area charitable organization or individuals for their exemplary work and thank them for their good stewardship.
Media Contact
Company Name: The Spot Marketing, Inc
Contact Person: Eugenia Murray
Email: Send Email
Phone: 813-951-7511
Country: United States
Website: http://carcredittampa.com/