3 Monkeys Inflatables has given a shot in the arm to party hosts who now have all the information they need to choose the best Bounce House Rentals and more right at their fingertips.
3 Monkeys Inflatables was established in 2007 and has been on the mission of raising the bar for Party Rentals in Central PA and MD areas. The company believes that all people should have access to top-quality party supplies and inflatables without having to burn a hole in their pockets. It has consistently done that and won over clients, many of whom are repeat customers of the company.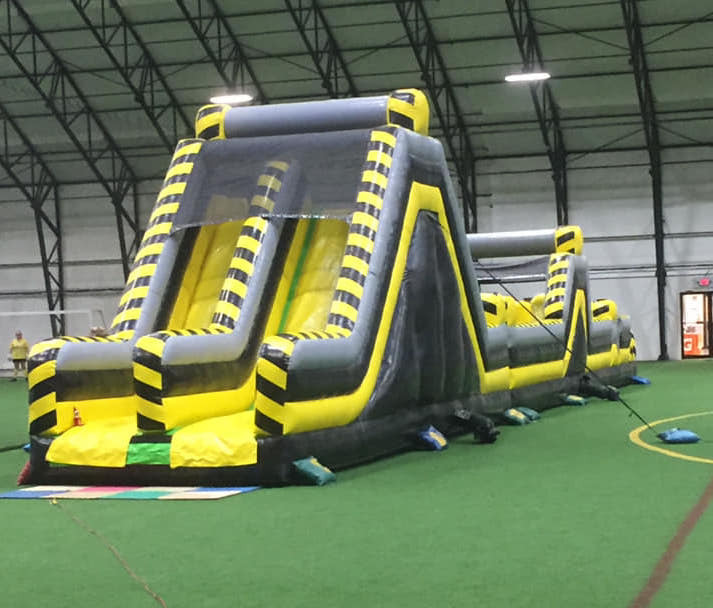 Its wide range of party supplies has made its mark on all types of occasions including birthdays and graduations, church and community gatherings as well as corporate events. With 15 years of experience in the field, 3 Monkeys Inflatables understands what it takes to host a successful party where inflatables become the center of attraction. And now it is sharing that crucial information with clients to help them make the best decisions.
Those looking for Bounce House Rentals need to first take the space and venue into account to make the right choice. Top inflatables companies like 3 Monkeys Inflatables will offer information about the dimensions of each of its party supplies so that clients can make the right decision. Moreover, it asserts that top names in the business will have a wide range of bounce houses, Water Slide Rentals, etc. in different sizes to suit clients' needs.
3 Monkeys Inflatables itself stocks a comprehensive range of products and has been regularly updating the list to ensure that the fun never stops for its clients. However, it stresses that one should also be focused on health and safety elements before hiring inflatables. Leading names in the business pay attention to quality and safety checks, regular cleaning, and sanitization; to keep clients' safety at the forefront.
Party hosts also need to know that they don't have to settle for anything but the best when opting for Bounce House Rentals. They can have access to impeccable customer support to have their queries answered right at the onset. They can get the guidance they need and make their choice through straightforward and secure online bookings that are available to them 24 x 7.
A renowned name like 3 Monkeys Inflatables is also known for its professional service that includes delivery and installation without causing any inconvenience to clients. And above all, renting top-quality party supplies and inflatables doesn't mean people have to spend a fortune on them. The company has shown by example that it's possible to rent the best bounce houses, water slides, etc. without having to spend a fortune.
About 3 Monkeys Inflatables
3 Monkeys Inflatables offers bounce house rentals, inflatables, and party rental equipment for graduation parties, corporate, community, college, school, and church events. They currently serve customers in different locations in Pennsylvania and Maryland.
###
Contact
3 Monkeys Inflatables
Phone: 717-650-7657
Website: https://www.3monkeysinflatables.com/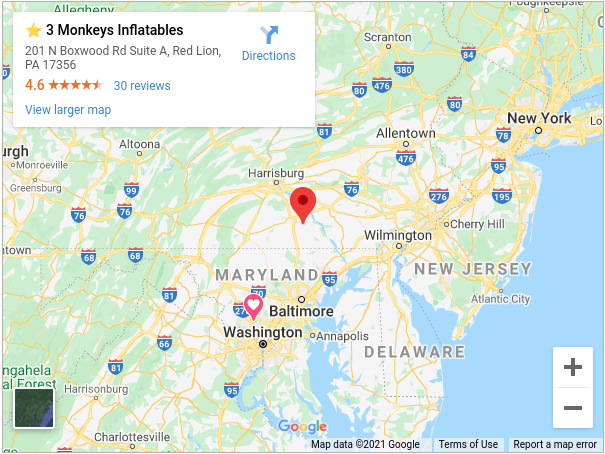 newsroom: news.38digitalmarket.com
Release ID: 206971