Fly Sydney to Brussels in 4 Hours, Emissions Free, at Mach 5
The European Space Agency is developing a new version of the Concorde plane, only faster and greener; it can fly from Sydney to Brussels in less than four hours using emissions-free hydrogen fuel.
made possible
by a hypersonic hydrogen jet project called
LAPCAT
, or Long-Term Advanced Propulsion Concepts and Technologies. The project is funded by the EUROPA general R&D fund and coordinated by the European Space Agency. This hypersonic jet is fuelled mainly by hydrogen fuel and can fly up to five times the speed of sound. Preliminary evaluation and study have produced the A2 Mach 5 Civil Transport Concept (shown in the figure) which will carry up to 300 passengers. This concept has been
developed
by Reaction Engines, formed by Alan Bond, John Scott-Scott and Richard Varvill. It contains two important pieces of technology that makes this mission possible.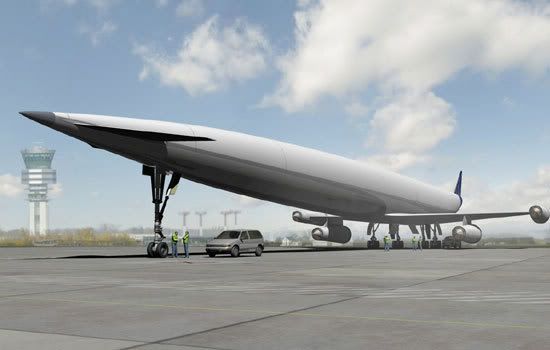 The LAPCAT jet project will be fuelled by hydrogen and be capable of flying at Mach 5. - Photo courtesy Reaction Engines
The first one is the fuel; hydrogen provides significant power to make this high speed possible whereas other fuels provide less power. The second important technology is the air frame; it's strong enough to withstand velocities five times the speed of sound and also carry 300 passengers. If the project is able to use hydrogen fuels cheaply, I would imagine this will become a big success.