Rumours about a major Dell global product announcement have swirled around the Internet for a few weeks, with reports that included both fact and fiction. But before the official unveiling, Digital Journal got an exclusive look at the new notebooks.
Digital Journal — Earlier this month,
details about two new Dell notebook lines
were leaked onto the Internet. The announcement sounded big, promising quite a few technological innovations for consumers. Before the official unveiling (taking place around the world later today), Digital Journal got a sneak peek at the new Inspiron and XPS notebooks. Here's what we learned, and what you will find out later today when the official product announcement is made: The new Inspiron line will come in eight different colours (iPod anyone?), it comes with an optional Blu-ray drive for high-def video and even allows consumers to build laptops with built-in RAID support. The new XPS line includes a built-in webcam, biometric fingerprint technology and the whole thing weighs less than 4 lbs. (and is less than 1-inch thick). Engadget initially reported the Inspiron line could come with a hybrid hard drive, but Digital Journal has learned the line will only include a standard hard drive. (However, Digital Journal
did
learn Dell is planning a big hard drive announcement coming in a month or so - check out the video for details). In an exclusive look at the Inspiron and XPS lines, we show you photos and video of the laptop lines that will be launched later today. Some of the details of this launch have the potential to change industries (such as the high-def war) and give the consumer a lot of choice, power and enterprise-level features in two inexpensive consumer product lines.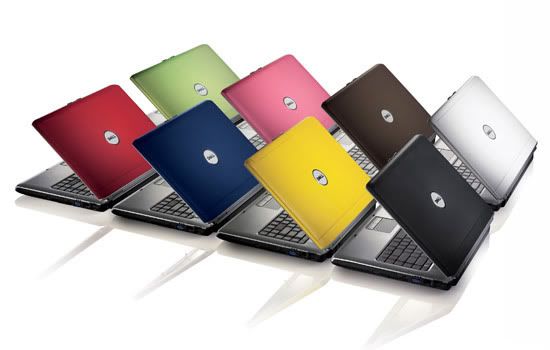 Check out the video above for details, specs and inside info on Dell's global product launch.