Internationally acclaimed futurist Jack Uldrich was in Houston today to speak on the future of the industry for leaders at Camden Construction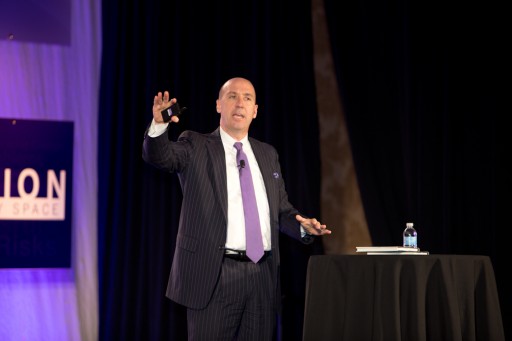 HOUSTON - April 26, 2018 - (
Newswire.com
)
Earlier today, global futurist and best-selling author Jack Uldrich gave a presentation for leaders from Camden Construction, a LEED-certified, full-service general construction company based in Houston, Texas. 
Uldrich discussed his research and insights on what they might expect in the future of the construction industry and how they can "future-proof" their businesses in a fast-changing world. 
Uldrich's keynote focused on the game-changing technologies that will influence the construction industry in the coming years. These technologies include nanotechnology, big data, drones, AI, the internet of things, 3D printing, blockchain and robotics. Each of these is transforming the construction industry at an exponential pace and Uldrich used current examples to explore the possibilities the future may hold for them and what impacts they may have on how we design and build in the future.
Regardless of what new technologies emerge, Uldrich cautions "against betting heavily on any particular technology and instead advocates the use of 'future-proofing' plans providing enough flexibility to adjust to whatever is to come."
When it comes to those adjustments, Uldrich is a proponent of "unlearning." As the founder of "The School of Unlearning," Uldrich often blends the concept into his keynotes and written works.
According to Uldrich, "The faster we can recognize potential changes in technology, the better-prepared the construction industry will be in the long run." Everyone in the industry, ranging from architects to engineers to construction workers, will need to increase their awareness of the advances in technology because ultimately these technologies will radically impact their future.
Jack Uldrich is the author of 11 books, including the award-winning bestsellers: The Next Big Thing is Really Small: How Nanotechnology Will Change the Future of Your Business and Jump the Curve: 50 Essential Strategies to Help Your Company Stay Ahead of Emerging Technology. His most recent book is Foresight 20/20: A Futurist Explores the Trends Transforming Tomorrow.
Parties interested in learning more about him, his books, his blog or his speaking availability are encouraged to visit his website.
Press Release Service by
Newswire.com
Original Source:
How Green is the Future of Construction?